COMMONWEALTH WOMEN COACH INTERN PROGRAM (WCIP)

Commonwealth Women Coach Internship Program (WCIP)
By: Sheila Robertson
The Women Coach Internship Program (WCIP) was inaugurated by the Commonwealth Games Federation at the 2018 Commonwealth Games in Gold Coast, Australia.
The program matched 20 women coaches from 12 countries and 11 sports with expert mentors and embedded them with their respective teams. All have since benefitted from coaching opportunities because of their participation in the WCIP, which CGF leaders have described as a "resounding success".
The WCIP concept was included in the CGF's Gender Equality Strategy endorsed by the Executive Board in 2016:
"Create a Women Coach Internship Program for Gold Coast 2018. Earmark quota positions specifically for Coach Interns that CGAs could apply for over and above their Team Size Calculator allocation for team officials."
WCIP Objectives:
To ensure interns were fully embedded within their teams to guarantee they got tangible and referenceable international coaching experience​
To make available Games-time educational / networking opportunities in the village that interns could take advantage of, if time allowed​
To create a CGF-sponsored post-Games support and mentorship network for the interns​
To learn lessons for Birmingham 2022 and to identify potential Commonwealth Sport Foundation development programs for coach development, network development and support, and/or remote mentorship and coaching support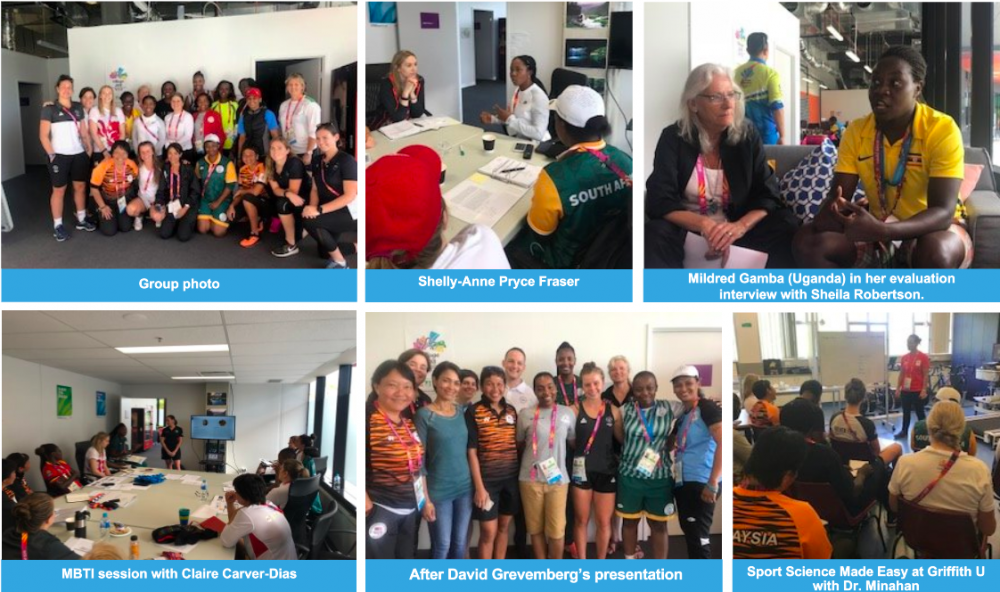 WCIP in 2018 and Beyond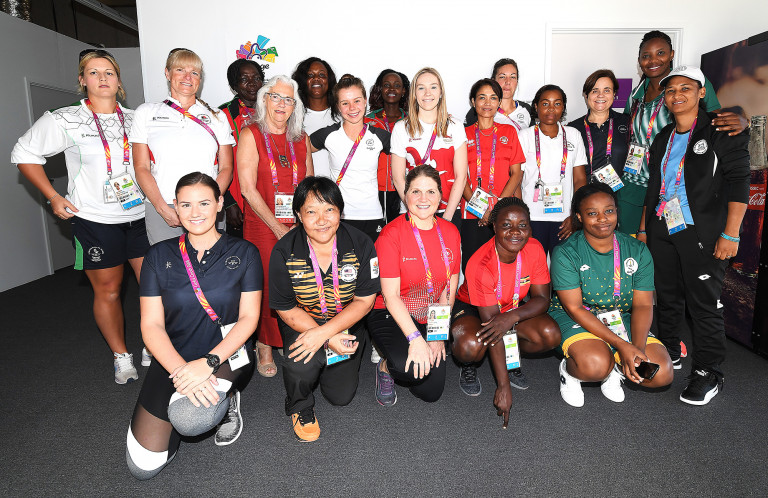 Among the beneficiaries of the WCIP in 2018 were three Canadian coaches: Jill Perry, ChPC, of Ottawa, the president and head coach of the Beaver Boxing Club: Tina Hoeben,
ChPC, of Penticton, B.C. the head coach of the KISU Swim Club; and Martine Dugrenier of Montreal, who coaches at the Montreal-YMHA Elite Wrestling Club.
The WCIP coaches are now poised to become mentors to three up-and-coming women coaches, each selected by their respective national sport organization (NSO): boxing coach Eve Fortin of Quebec City; swim coach Zoe Miles of Sackville, N.S., and wrestling coach Breanne Graham of Calgary, Alta.
Leading the program is Sheilagh Croxon, ChPC, of Etobicoke, Ont., who designed and implemented the Gold Coast program. By providing intern coaches with the opportunity to gain valuable coaching experience and ensuring their access to leadership development and a strong network of support, more and more skilled high performance women coaches will contribute immeasurably to an invigorated sport system in Canada. She has a wealth of coaching experience, from the community to the Olympic Games. Croxon also led the Coaching Association of Canada's (CAC) Women in Coaching program for eight years.
For the WCIP in Canada, Croxon is designing a virtual education program built around providing intern and mentor coaches with leadership development sessions and ensuring that the intern coaches gain valuable coaching experience at either a national or international event.
Meet the First Cohort of WCIP Interns and Mentors in Canada
Introducing Intern Zoe Miles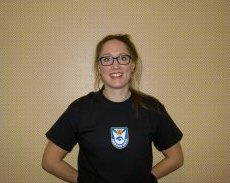 Name: Zoe Miles, Sackville, Nova Scotia
"The importance of the CSC WCIP is to help solidify my pathway towards becoming a performance coach."
Sport: Swimming
Mentor Coach: Tina Hoeben
WCIP Responsibilities: Zoe is responsible for meeting with her mentor in order to learn from her and to attend the online learning seminars with the other members of the CSC WCIP. She will choose an educational/professional development opportunity in order to gain national and international experience.
Current Occupation: Head Coach, Sackville Waves
Athletic Background: Zoe was a competitive swimmer for 13 years. She swam for Team Nova Scotia from the age of 11 to 18 and then with the University of Calgary Dinos for three years. She was a multiple finalist and medallist at national junior and senior championships and Eastern Canadian championships. Zoe helped the Dinos' women's varsity team to Canadian Interuniversity Sport Championships in 2010 and 2011.
Why Coaching? Coaching appeals to Zoe because it enables her to give back to the sport she loves. The favourite part of her day is when she is on deck with her swimmers, helping them to work towards their goals. "I believe it is important to develop successful athletes who are also successful people and so I strive to teach values and behaviours that will bring success to my swimmers whatever they do." Each and every day, Zoe comes to the pool ready to celebrate her team's wins, large and small. She makes sure that her "best self" is on the pool deck, because that is what she asks of her swimmers.
Education: Zoe earned a Bachelor of Arts degree from the University of Calgary in 2014.
Coach Education: Zoe is an NCCP Senior Coach (Level 3) Certified. She has completed several Own the Podium Education Workshops and many multi-sport National Coaching Certification Program (NCCP) courses. She recently completed Safe Sport Education, including Commit to Kids and Respect in Sport. In 2019, she completed an Own the Podium/Swimming Canada program, with 12 women coaches from across the country who were selected "to help meet Swimming Canada's objective of creating a balanced and empowered leadership team." They continue to exchange ideas regularly. She is in the process of becoming a learning facilitator for NCCP courses that are required for coaches to become Level 1 Certified in Swimming.
Zoe has been appointed to Swimming Canada's Select Coaches Group, a development opportunity aimed at younger coaches who have produced athletes at the On Track level. She has also been chosen for the Female Coaches Group, which receive leadership workshops focusing on swimming/sport-specific topics.
Importance of the CSC WCIP: Zoe expects the CSC WCIP to help to solidify her pathway towards becoming a performance coach. "I want to learn from the best so I can share my new knowledge with my swimmers and my province. I also want to learn from mentors and role models not only in my sport but in other sports so I can eventually move into a mentor role to younger coaches. Every opportunity to interact with more experienced coaches who have coached at higher levels allows me to observe what they do over and above traditional coaching to create successful teams, athletes, and programs."
She believes that building a strong, cross-country network of women coaches is vital if Canada's performance coaching demographic is to become closer to a 50-50 male/female ratio.
"I am excited to the part of the CSC WCIP because it allows me to share my ideas and learn from others. Most of all, I am excited by the opportunity to select a tailor-made professional development opportunity, which will allow me to gain valuable international experience. That, in turn, will ensure I am providing my swimmers with the best tools as they strive to achieve their goals."
After the CSC WCIP: "I will complete the CSC WCIP with a cohort of five coaches from whom I can continue to learn. I will continue to expand my areas of interest and use my new-found knowledge to become a better coach. I hope that what I learn from WCIP will help me to achieve my goal of becoming a national team coach."
Introducing Mentor Tina Hoeben
Name: Tina Hoeben, Penticton, British Columbia
"I am excited to assume the mentorship role and to help up-and-coming women coaches gain from my experiences."
Sport: Swimming
Current Occupation: Head coach, KISU Swim Club, Penticton, B.C.
Athletic History: Tina was a swimmer with the varsity team for the University of British Columbia. Throughout her adult life, she has continued to be active in many sports, including endurance events such as Ironman, cycling, and paddling. Highlights of her activities include
completing the Yukon River Quest which calls for paddling 700km in under 50 hours; 2015, 1st overall Voyageur with an all-women's crew; 2012, 1st Voyageur with a mixed crew.
setting the course record for Length of the Lake endurance paddling: 110km for Vernon, B.C. to Penticton, B.C.
completing Paris-Brest-Paris cycling; 1200km+ in under 80 hours.
completing Ironman Triathlon seven times.
Coaching History: Tina has been the head coach of KISU since 1998. Over the past 10 years, she has aggressively pursued professional development leading to positive results for her club as she has actively strived to become a better coach.
Mentorships have been an important part of Tina's development as a coach. "To see what another coach is doing on the deck offers a great education. To have the time to talk with that coach expands my understanding of what they do what they do."
Tina's mentorship opportunities include:
August 2019: Athlete Coach, world junior championships, Budapest, Hungary
January 2018: King Swim Club with Michael Brooks, Seattle, Wash.
March 2017: National Training Centre with Brad Dingey and Ryan Mallette, Victoria; Steve Price, UBC Varsity Swim Team
December 2016: Select Coaches Group in England with Melanie Marshall, coach of Olympic and world champion Adam Peatty
December 2016: attended the world short course championships and coaches conference, Windsor, Ont.
April 2016: Orinda Aquatics, Ron and Don Heidary, Moraga, Cal.
March 2013: York YMCA, Michael Brooks, York, Penn.
Tina was also an intern coach with the inaugural WCIP developed by the Commonwealth Games Federation for the 2018 Commonwealth Games in Gold Coast, Australia.
Team appointments have played a crucial role in her development. "Coaching on a team that represents your province or country provides many opportunities for learning." Tina's team assignments include:
2010: Swim BC Luxembourg Euro Meet
2017: World junior championships coaching staff
2017: Team BC, Canada Games
2016: Canadian Youth Relay camp
2015: Men's coach, Western Canada Summer Games
A member of Swimming Canada's Female Coaches Group, Tina was recently named to the Advanced Coaches Group, a new coach development initiative being offered to coaches the association has worked with in recent years.
Importance of the CSC WCIP to Tina: "The experience and exposure as a mentor will help me greatly in my own coaching as it equips me with so many more coaching tools. I am excited to assume the mentorship role and to help up-and-coming women coaches gain from my experiences."
Importance of the CSC WCIP to Zoe: "I am excited to share my experiences with Zoe. We meet regularly to develop a mentor/mentee relationship and discuss leadership qualities that create great coaches; we also discuss areas for improvement. We are working with Swimming Canada to create an opportunity for her to take part in a national camp or international meet. It is my intention that, through the CSC WCIP experiences, I will help Zoe to acquire knowledge and tools to draw on in her future coaching.
Introducing Intern Breanne Graham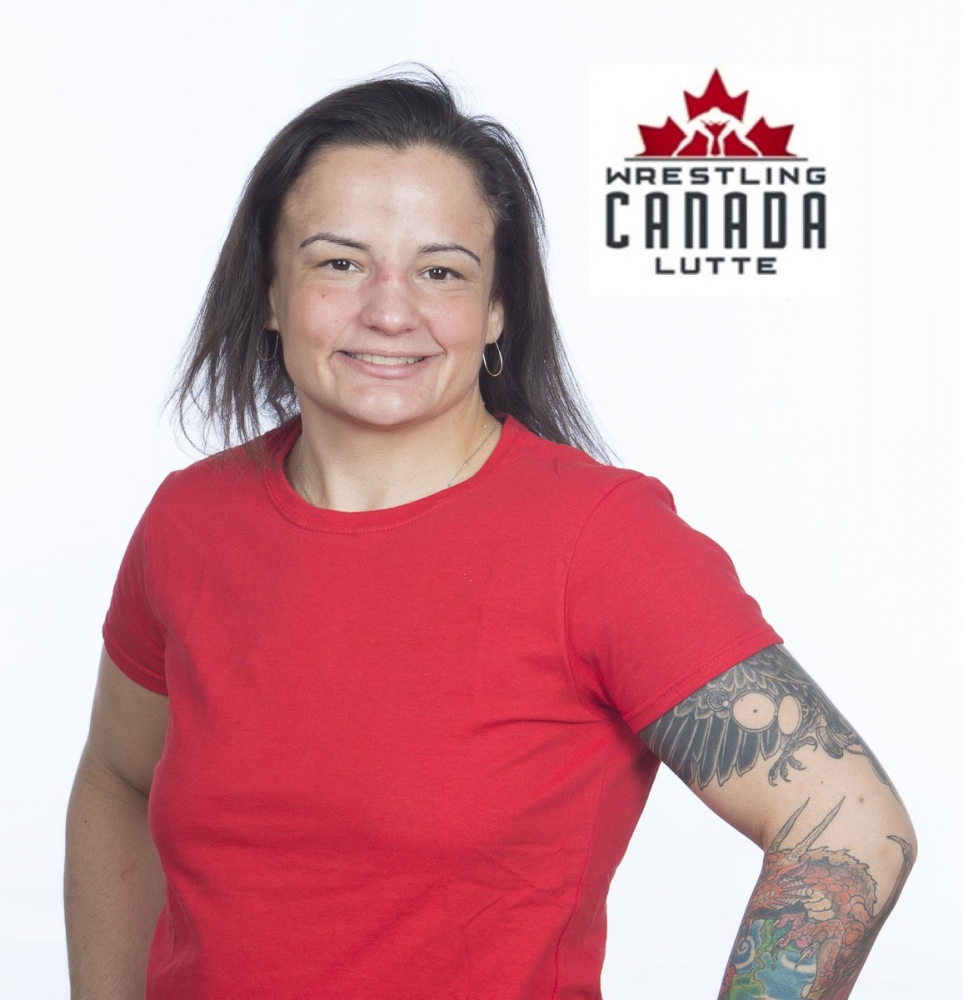 Name: Breanne Graham, Calgary, Alberta
"The CSC WCIP recognizes that women athletes need positive female role models for support and to look up to both for athletic performance and to become aware that coaching is in fact a viable career option for women.
Sport: Wrestling
Mentor Coach: Martine Dugrenier
WCIP Responsibilities: Breanne will accompany and assist the national team at an international sporting event or training camp as circumstances permit. Her duties will include providing support to coaching staff in the corner or behind the scenes in the staging area; providing feedback to athletes during training sessions; acting as a training/warm-up partner as needed; scouting the matches of potential opponents; and assisting coaches in providing support to achieve optimal athletic performance.
Current Occupation: Breanne is the head coach of Team Alberta Women's Canada Summer Games program and the Calgary Sports Hub wrestling program; the lead coach of the University of Calgary Junior Dinos wrestling program; and the owner and operator of the online Sweet Suplex Custom Bakery.
Athletic Background: Breanne spent many years as a competitive wrestler, starting at the age of 12 with her junior high school program and continuing throughout high school and university. Along the way, she competed for the national team and travelled around the world representing Canada. She initially retired at the age of 27 to start a family. After a four-year break and the births of her two children, she returned to wrestling and competed for Canada for another eight years. Career highlights include 12 national titles, two junior world championship medals, and three Pan American Championships medals.
Why Coaching? According to Breanne, wrestling made her the person she is today. "I have had many great experiences because of wrestling, but most importantly, it has built me into a resilient, confident individual who knows how to set goals and work hard to achieve them." She says that because she has been given so much through the sport, she wants to give others the same opportunities. Breanne describes wrestling as a great tool by which to develop self-discovery and self-knowledge, and that is why she intends to continue to contribute to the growth of individuals through wrestling.
Education: Breanne earned a Master of Science degree in Carbonate Petrology at the University of Calgary in 2007 and a Bachelor of Science with a major in geology and a minor in religious studies in 2004.
Coach Education: Breanne has completed Introduction to Competition and is currently working towards completion of Competition Development.
Importance of the CSC WCIP: "The program reflects the importance of supporting women to excel in professions that are traditionally male-dominated. The CSC WCIP recognizes that women athletes need positive female role models for support and to look up to both for athletic performance and to showcase coaching as a viable career option for women."
After the WCIP: Breanne anticipates that the CSC WCIP funding will help her to understand the inner workings and support required to successfully coach a team at an international competition.
"It will demonstrate the dynamics of coaching such a team and how to work together to provide athletes with the support necessary for maximum performance. I will gain valuable international coaching experience and that will help to develop my coaching portfolio so that I will be ready for future coaching opportunities. That way I will be prepared to coach at international events where my athletes are competing."
Introducing Mentor Martine Dugrenier
Name: Martine Dugrenier, Montreal
"The CSC WCIP … helps mentors and interns to develop the steps that will help them accomplish their goals and offers specific learning opportunities on which to focus."
Sport: Wrestling
Current Occupation: Physical education teacher at Vanier College; executive director, Quebec Wrestling Federation; assistant coach, National Training Centre, Montreal
Athletic History: Martine recorded a successful career on the international stage, winning world championships in 2008, 2009, and 2010 and silver world championship medals in 2005, 2006, and 2007. She was a two-time Olympian, finishing fifth in 2008 and 2010. A relative latecomer to wrestling, she took up the sport during her first year in college after competing in artistic gymnastics for many years. During her first year at university, in 2000, she switched to wrestling full-time.
Coaching History: Martine started her coaching career while a competitive gymnast. After choosing to concentrate on wrestling, she was encouraged to earn wrestling certification through the National Coaching Certification Program (NCCP). In 2005, being the only woman with NCCP Level 3 in Quebec, she assumed coaching responsibilities at the Canada Summer Games and her involvement continues. She took charge of Quebec's men's team two years prior to the 2017 Games in Winnipeg, convinced that a medal was a realistic goal. "The score was very tight, we made last-minute decisions, but in the end the team came home with the bronze medal."
Martine was an assistant coach of junior and senior athletes at the National Training Centre in Montreal. She has coached at several Pan American Junior Championships, a junior world championship, and at senior international events. She was an intern coach with the inaugural WCIP developed by the Commonwealth Games Federation for the 2018 Commonwealth Games in Gold Coast.
Importance of the CSC WCIP to Martine: "The CSC WCIP gives me the opportunity to share my knowledge and to learn from other coaches in different sports. It helps mentors and interns to develop the steps that will help them accomplish their goals and offers specific learning opportunities on which to focus. What is interesting about the 2021 CSC WCIP is the involvement of Canada's 2018 WCIP interns (at the Gold Coast Commonwealth Games) as mentors, giving us the opportunity to share our experiences with up-and-coming coaches and continue our own coaching development and learning."
"The CSC WCIP provides a woman intern coach with the opportunity to coach at the international performance level and guides her during the process, and that is what Breanne and I are working towards."
Importance of the CSC WCIP to Breanne: "The CSC WCIP helps the interns to move into coaching at a higher level of competition and provides them with support during the process. This support helps them to make an easier transition. The CSC WCIP's goals are to help the interns enter the coaching world with confidence and to give them the tools to enhance their development alongside mentor coaches who have expertise, to learn from them, to assist them and to share their experience with the larger group."
Introducing Intern Eve Fortin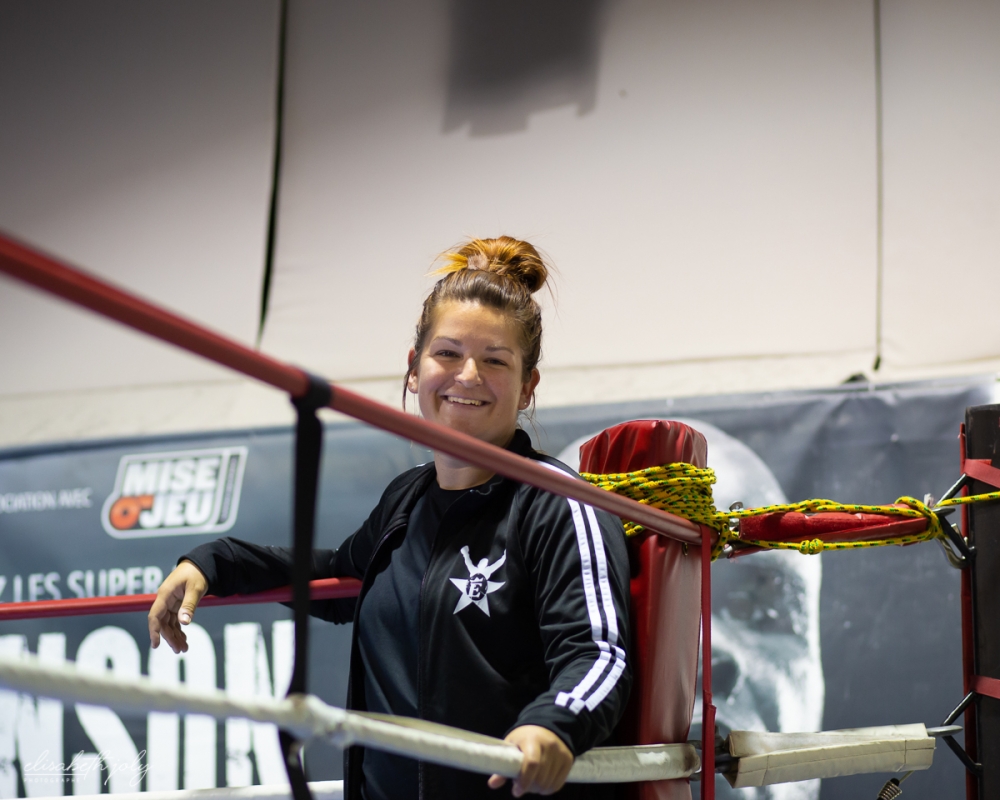 Name: Eve Fortin, Quebec City
"The CSC WCIP is a great opportunity to show what women coaches are and what they can do."
Sport: Boxing
Mentor Coach: Jill Perry
WCIP Responsibilities: Eve and Jill are focused on Eve completing her Level 3 National Coaching Certification while taking part, whenever possible, in additional certification opportunities, including video analysis. Post-pandemic, Eve expects to attend a national team training camp.
Current Occupation: Eve leads a busy life as head coach and executive director of the Empire Académie, a boxing club in Quebec City. Her responsibilities include the club's competitive stream and Sport-Études. She is also the coordinator of Quebec's women's elite team. Eve also carries out an essential role as the mother of three children under the age of four.
Athletic Background: Eve walked into a gym at the age of 11 and one year later experienced her first fight. She went on to compete in 90 amateur bouts and won two national championships. As a shy youngster during primary school, she felt it was important to find an appropriate sport to help overcome her shyness as she entered high school. She quickly developed a passion for boxing and became a disciplined athlete who was determined to achieve results. "Hard work ultimately beat talent over time."
Why Coaching? Eve has always been passionate about boxing, both as an athlete and now as a coach. She began her coaching career with recreational groups and before long, she found that the transmission of knowledge and the pleasure in seeing athletes evolve and grow are real sources of satisfaction. She takes a deep interest in guiding her athletes to becoming better athletes and who are successful in life as well.
Education: Eve graduated from a CEGEP languages program and has a college certificate in Event Organization and Management.
Coach Education: Eve is Certified Level 3 – Boxing and is working on National Coaching Certification Program Competition-Development.
Importance of the CSC WCIP: "The CSC WCIP is an opportunity to acquire knowledge at a higher level and to participate in discussions about the realities women coaches face in other sports. As a young coach, I have so much to learn from the mentors and the directors of the CSC WCIP. I want to make the most of their experiences and knowledge."
After the CSC WCIP: "I am open-minded and receptive to enriching experiences. I expect that the CSC WCIP will enhance my credibility as a woman coach, will develop a broader perspective of the coaching possibilities my sport offers me, and will lead to other important coaching opportunities. Participation in the CSC WCIP is allowing me to step up my approach to training and competition."
Introducing Mentor Jill Perry
Name: Jill Perry, Ottawa
"The WCIP … is a program that keeps on giving."
Sport: Boxing
Current Occupation: In her professional career, Jill worked in high tech doing everything from software to semiconductors. Now retired, she concentrates on coaching, her "dream job", and leading the Beaver Boxing Club in Ottawa,
Athletic History: Jill is a two-time 57kg Canadian champion. She started boxing as an adult in order to get fit and was quickly hooked. She holds the record for becoming the oldest Canadian champion at the age of 39.
Coaching History: Jill has been coaching for over 20 years and was mentored by legendary boxing coach, the late Joey Sandulo. She is currently the president and head coach of the Beaver Boxing Club, one of Canada's oldest clubs. A Chartered Professional Coach, she is the chair of Boxing Ontario's High Performance Committee and is part of Boxing Canada's coaching pool. Jill is a 1-Star Coach with the International Boxing Association. She was an intern coach with the inaugural WCIP developed by the Commonwealth Games Federation for the 2018 Commonwealth Games in Gold Coast.
Jill is completing her master's degree in High Performance Coaching and Technical Leadership, a program of the University of British Columbia.
Importance of the 2018 WCIP to Jill: The inaugural WCIP gave Jill the opportunity she needed to move her coaching to the next level. "I gained valuable experience at the 2018 Commonwealth Games and have been able to leverage it to other international events as a team coach for Boxing Canada. The WCIP has also connected me to a network of strong women coaches from around the globe. Three years after the Games, I remain in regular contact with the WCIP group. It's a program that keeps on giving."
Importance of the CSC WCIP to Eve: "Eve Fortin is an excellent candidate for WCIP. She is a highly skilled and respected coach and is more than ready to take on the challenge of supporting our national team athletes."