TEAM CANADA
THE VALUE OF THE COMMONWEALTH GAMES
to Canadian athletes and Canada's sport system
Measurable, Evidence Based Facts ....
CSC's Mission, in part, is to support Canada's athletes to achieve excellence at Olympic Games:
On average about 50% of Canada's Commonwealth athletes make Canada's Summer Olympic Games Team.
At the 2016 Summer Olympic Games Canada won 22 medals. Seventeen (17) of the 22 medals were won in the Commonwealth sports, and 14 of the 17 medals (82%) were won by Commonwealth athletes
"I won gold when I was 13 in Kuala Lumpur (1998 Commonwealth Games) …
it was my first big games, the beginning of my career, it was very special and an experience I'll remember all my life."
Alex Despatie, Commonwealth & Olympic Champion Diver
Ryan Cochrane
Swimming

Pamela Ware / Jennifer Abel Synchronized Diving

Ellie Black
Gymnastics

Erica Weibe

Wrestling
EXCEPTIONAL "CANADIANS" AT THE COMMONWEALTH GAMES
1930 British Empire Games - Hamilton, ON
Gordon Smallacombe
First ever Gold Medal at the British Empire Games
Gordon "Spike" Smallacombe of Toronto won gold for Canada in the Men's Triple Jump - then known as the "Hop, Step and Jump". His winning jump measured 48 ft 5 in (14.76 m) and was a new Canadian record. Smallacombe's victory also earned him a place in the record books as the very first gold medal winner at the British Empire Games.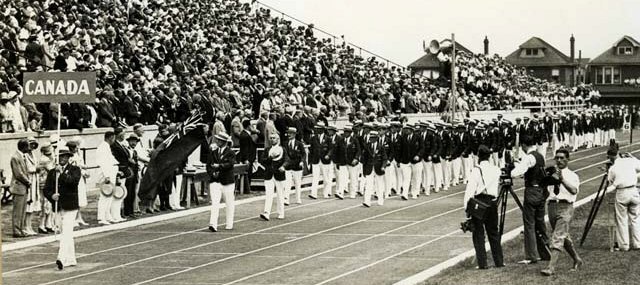 1966 Commonwealth Games - Jamaica
Elaine Tanner "Mighty Mouse" – 15 years old
Made history winning a record 7 Medals: 4 GOLD, 3 SILVER
Elaine Tanner was the first athlete in history to win quad gold at any Commonwealth Games and was awarded the most outstanding athlete in Jamaica. She also set two World Records; on in the 220 Butterfly and another in the 440 Individual Medley. To read Elaine's story: www.ElaineTanner.ca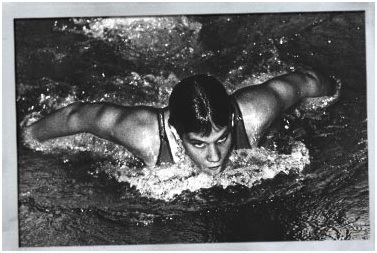 1978 Commonwealth Games – Edmonton, AB
Graham Smith – 20 years old
First competitor to win 6 GOLD medals at a single Commonwealth Games
Winning the 100- and 200-metre breaststroke, 200- and 400-metre individual medleys, and was part of the winning 4x100-metre freestyle and 4x100-metre medley relay teams. Graham Smith twice broke the world record in the men's 200-metre individual medley (long course)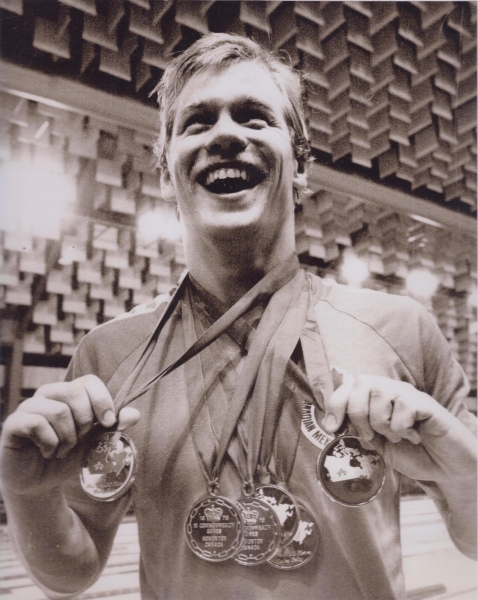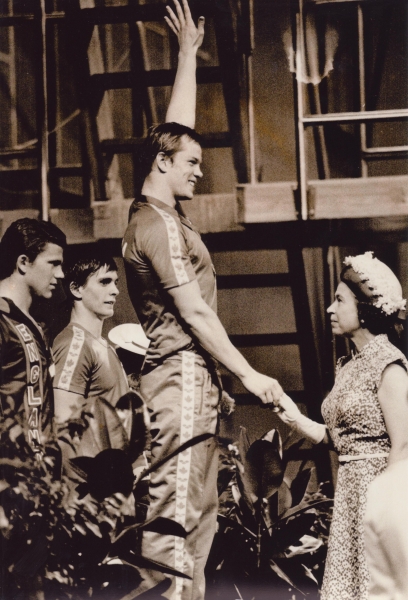 2006 Commonwealth Games – Melbourne
Alexandra Orlando –
Rhythmic Gymnastics

Winning 6 GOLD medals

2014 Commonwealth Games - Glasgow
Patricia Bezzoubenko – 17 years old
Rhythmic Gymnastics

Winning 5 GOLD and 1 BRONZE medals