Safe Sport
Commonwealth Sport Canada (CSC) is committed to ensuring and maintaining a welcoming, safe, respectful and courteous environment, free from any Maltreatment, Discrimination or any prohibited behaviours as defined in the Universal Code of Conduct to Prevent and Address Maltreatment in Sport (UCCMS) and other non-appropriate behaviours for everyone involved. CSC has zero tolerance for any form of abuse, bullying, harassment nor maltreatment and has implemented a number of policies, procedures and training & education for all Employees, Contractors (as deemed applicable), Board of Directors, Members-at-Large, Committee Members, SportWORKS Officers and Host Organization Supervisors, as well as Team Canada Members.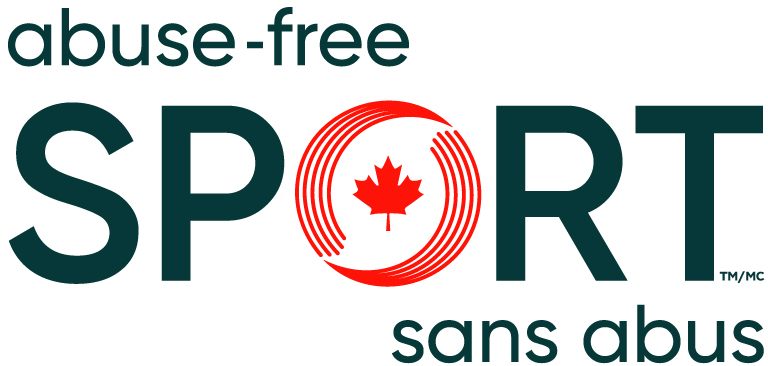 On March 8, 2023, CSC formally adopted the Universal Code of Conduct to Prevent and Address Maltreatment in Sport (UCCMS) and joined Abuse-Free Sport, effective April 1, 2023. CSC and its members/participants will now have access to the services of the Office of the Sport Integrity Commissioner (OSIC), which serves as the central hub of Abuse-Free Sport. There is more information about the Abuse-Free Sport program HERE and on the OSIC HERE.
SAFE SPORT TRAINING REQUIREMENTS
Commonwealth Sport Canada has partnered with the Respect Group to help individuals understand and respond to issues of bullying, abuse, harassment and discrimination (BAHD). The Respect in the Workplace will be taken by all Staff and Volunteers working in an administrative capacity with no contact with the Games Team(s). The Respect in Sport for Activity Leaders will be taken by all individuals with direct contact to athletes on the Games Team(s). Expenses are covered by Commonwealth Sport Canada.

Respect in the Workplace was developed to provide organizations, of all sizes, in any industry, with a standard tool for all employees to combat bullying, abuse, harassment and discrimination (BAHD) directly. Respect in the Workplace is a fully outsourced solution available to any organization. It is an online education program which empowers all employees to:
Understand the effects of bullying, abuse, harassment and discrimination (BAHD) in the workplace

How to recognize these harmful behaviours and what to do about them, whether you are a victim, aggressor, witness or bystander.

Respect in Sport Activity Leaders offers a highly engaging and easy to use internet-based training course for sport leader of all levels. This training is to:
Empower and educates youth leaders, coaches, officials on the prevention of bullying, abuse, harassment and discrimination (BAHD)

Provide fundamental training tools to enable all coaches and youth leaders to become even better role models for the young athletes in their care
WHERE AND HOW TO FILE A COMPLAINT
CSC's UCCMS Participants (all participants involved in CSC activities and who signed a Consent Form) wanting to report infractions related to maltreatment, must contact the Office of the Sport Integrity Commissioner at https://sportintegritycommissioner.ca/.
Other CSC Participants, that are not UCCMS Participants or who are reporting infractions of maltreatment or any other nature, are encouraged to submit their report of an infraction (or "complaint") together with a brief summary of the subject matter of the complaint, in a timely manner, to CSC's Independent Third Party (ITP), Brian Ward at safesport_wwdrs@primus.ca.
Each National Sport Organization has its own complaint procedures. You are strongly encouraged to visit your NSO's website for their policies and procedures.
Alternatively, you can also contact the Helpline, which is a listening and referral service that aims to encourage people to speak openly and to validate their concerns regarding situations they feel are unacceptable. Victims of harassment, abuse or discrimination, as well as witnesses of such situations, will find on the Helpline a listening ear who will help them identify options to remedy the situation. The helpline's operators will not pass judgment or underestimate the seriousness of the allegations.

CSC POLICIES
Screening Policy (R.2017.09.13)
To ensure that CSC creates and maintains a safe environment as well as ensuring an appropriate match between volunteer and tasks, all elected Board of Directors, Individual Members, appointed Mission Staff Members (including but not limited to Operations, Medical, Communications) as well as the selected SportWORKS officers (Host supervisors and Host counterparts) must go through a screening process based on the ten steps recommended by Volunteer Canada. Costs associated with Volunteer Screening will be budgeted annually, as a cost of doing business.
Everyone knows that a background check is only as good as the day results are received. To that end, CSC requires that all volunteers sign an Offence Declaration indicating there is still NO convictions under the Criminal code of Canada up to and including the date of the declaration, since the last Enhanced Police Information Check (E-PIC) or Vulnerable Sector Check (VSC) collected by CSC.
Conduct Policy (2023.04.05)
Concussion Policy (2021.04.22)
RESOURCES
Canadian Anti-Doping Program (2021.01.01): CSC has adopted the 2021 Canadian Anti-Doping Policy (CADP) that came into effect on January 1, 2021. The CADP is designed to prevent, deter and detect doping and serves to protect the integrity of sport and the rights of clean athletes. To learn more please visit: Canadian Anti-Doping Program | Canadian Centre for Ethics in Sport (cces.ca)
Universal Code of Conduct to Address and Prevent Maltreatment in Sport (UCCMS) is the core document that sets harmonized rules to be adopted by sport organizations that receiving funding from the Government of Canada to advance a respective sport culture that delivers quality, inclusive, accessible, welcoming and safe sport experiences.
Safe Sport Training (Coaching Association of Canada) The Universal Code of Conduct to Prevent and Address Maltreatment in Sport calls for all sporting environments to be free from physical, sexual and psychological abuse. The Safe Sport Training module aligns with those values. It equips coaches, administrators and others to make decisions that promote athletes' physical and mental wellbeing and empowers sporting organizations to foster a culture that contributes to athlete success.
Responsible Coaching Movement : (RCM) is a call to action for sport organizations, parents, and coaches to enact responsible coaching across Canada – on and off the field. The three (3) steps to the Responsible Coaching Movement include: Rule of Two, Background Screening, Ethics Training