REMEMBERING CLAUDE BENNETT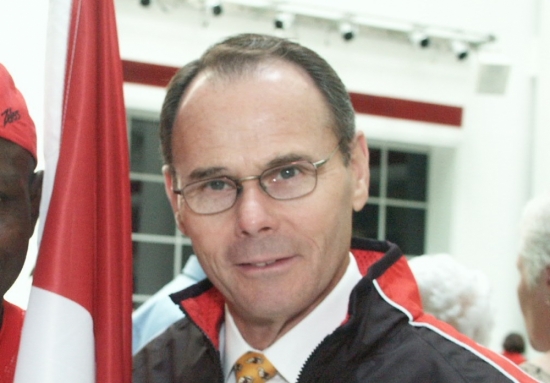 Commonwealth Sport Canada was sad to learn of the passing of Claude Bennett on March 20, 2020, aged 83.
Claude served as President of CSC from 2003 to 2006. Before that he served as President of the Commonwealth Games Foundation of Canada from 1998 to 2003, while also holding the positions of Chair of the Ottawa Transition Board and Chair of the Ottawa Airport Authority. From 1990 to 1995, he was chairman of the board of Canada Mortgage and Housing Corporation (CMHC).
Claude was elected six times as a municipal councilor for the City of Ottawa. He was elected five times as the Member of the Provincial Parliament for Ottawa South and held senior cabinet portfolios for 14 years, 1971 to 1985 including Minister of Municipal Affairs & Housing, Industry and Tourism, and Culture and Recreation. He was also Chairman of the Cabinet
Before commencing his political career he enjoyed successful careers in insurance and in professional sports as President of the Ottawa Sooners Junior Football Club and part owner of the OHA Junior Hockey Team, London Knights.
Claude served on numerous associations and boards including: Secretary of the Ottawa Boys & Girls Club, President of the Ottawa Sports Hall of Fame, Life Director of the Central Canada Exhibition Association, Life Trustee of Ashbury College (Ottawa), Past President of the Canadian Safety Council, and Member of the Board of Directors, Boy Scouts Foundation of Canada.