In Memorium - Fred Walker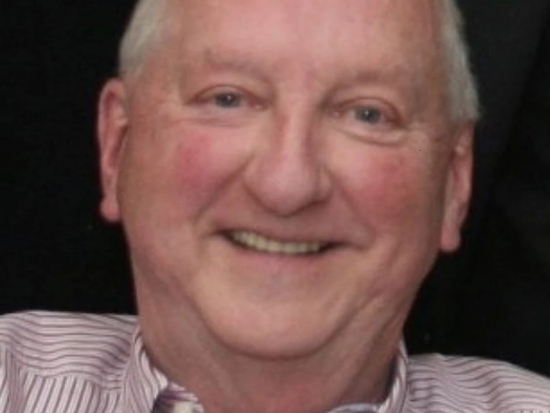 Fred Walker's golden voice carried across the CBC Radio airwaves in Canada from major sporting events around the globe for more than three decades – including multiple Commonwealth Games.
He was well known for his reporting on Ice Hockey, of course, but Walker was just as accomplished reporting from the pool. His many Commonwealth Games assignments in the 1970's, 80's and 90's helped him become one of the most knowledgeable and recognizable voices of swimming and diving in Canada until his retirement from the Canadian Broadcasting Corporation in 1995.
Canadian Graham Smith garnered much attention from Walker – and for good reason. Smith won six gold medals at the 1978 Games in Edmonton - while Walker called all the races for CBC Radio. A couple of other legendary Canadian Commonwealth Games swimmers were Victor Davis and Alex Baumann. Walker had his hands full trying to keep up with their victories in the pool. Over two Games - Brisbane in 1982 and Edinburgh in 1986 – that dynamic duo delivered 10 medals - including 8 gold. Walker was there for those triumphs - and every step along the way in their storied careers.
Nancy Lee, former member of Commonwealth Games Canada Board of Directors is also the former Head of CBC Radio Sports and the former Head of CBC Television Sports. Lee recall's the extra special quality Walker brought to his job everyday. "Fred covered all the sports and was particularly pleased to be part of the CBC broadcast teams at the Commonwealth, Pan American and Olympic games." "The media remember so much about athletes and their achievements. But it's not often the other way round – except maybe for Fred. He stood out amongst the rest of us in sports media, not just because he was 6'4" but because he made an impact on the people he interviewed. Fred was such a decent guy and so generous and that came across to the athletes and coaches. He was pretty exceptional."
As he covered both young and accomplished Canadian athletes, Walker took the time to tell their stories – not just their results. One of those Canadian athletes was Linda Cuthbert, a gold medalist in diving on the 10 -metre tower at the 1978 Games in Edmonton. The former Commonwealth Games Canada Board member and current member of CGF Sport Committee remembers Walker's character in his approach to reporting. "He cared about the essence of sport and the people in it, and not just the big names. Fred felt genuine, like he cared; he wasn't just talking to you to get a story. You could trust him to represent your story."
Fred Walker generously guided and mentored his younger colleagues then continued to guide many others starting their careers long past his retirement from CBC in 1995. He is remembered as tremendously talented and incredibly kind. Fred Walker passed away Friday March 18th in Mississauga, Ontario, Canada. He was 82.