Canadian Commonwealth Youth Games athletes treated to a taste of Manx culture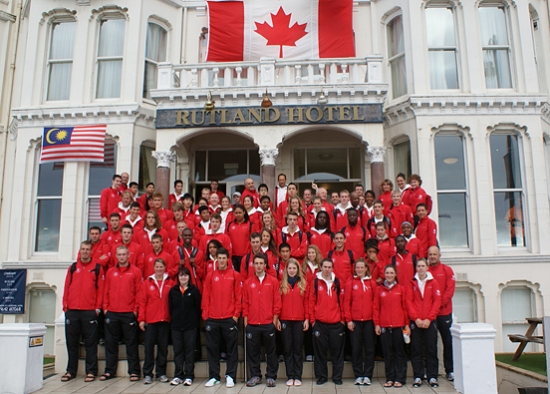 DOUGLAS, ISLE OF MAN (September 12th, 2011) – Coming off three successful days of competition, the young Canadian athletes participating at the IV Commonwealth Youth Games in Isle of Man were treated to a taste of Manx culture and hospitality today.
As part of the Games program, the Organizing Committee planned a Cultural Day for all Youth Games participants on the day of Closing Ceremonies. The Canadian team, comprised of 79 athletes, coaches and Mission staff, rode a traditional steam train from Douglas station along scenic countryside to Castletown, the island's ancient capital.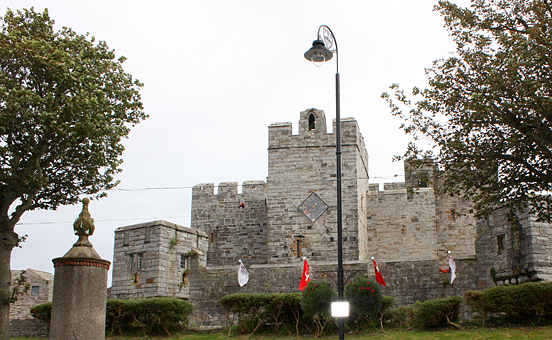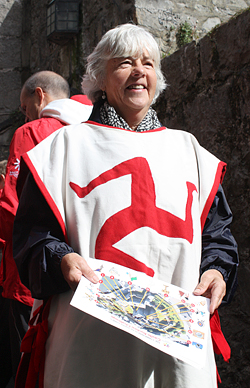 In Castletown Square, the athletes visited Castle Rushen, one of Europe's most finely preserved medieval castles. Inside, Team Canada participated in various medieval-themed challenges and took in some breathtaking views of the Irish Sea. Given the high winds battering the island, event organizers had to shorten the planned visit.
"After the stress of competing for the last three days, this was an excellent opportunity for the team to relax," shared Scott Stevenson, Director of Sport for Commonwealth Games Canada. "The athletes were able to experience the history and unique culture of the Isle of Man. We really appreciate the wonderful hospitality shown to us by the volunteers and local residents."
Team Canada will participate in this evening's Closing Ceremonies led by flag bearer Caroline MORIN-HOUDE (St-Jean-sur-Richelieu, QC), three-time silver medallist at the Games. They head back to Canada early tomorrow with a total of sixteen medals: six silver and ten bronze.