Team Canada Proud to be Carbon Neutral at the 2022 Commonwealth Games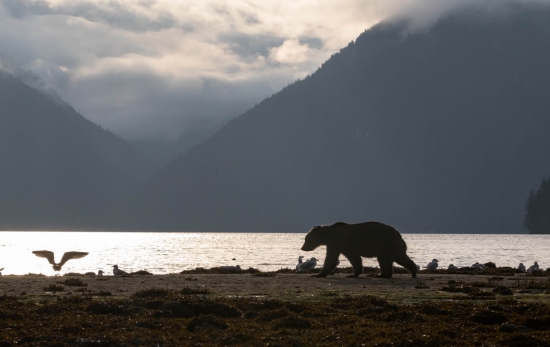 Contributing to Birmingham 2022 plan to be the most sustainable and environmentally friendly Games to date
OTTAWA - (2022 – 12 – 08) - Commonwealth Sport Canada (CSC) announced on April 4th, 2022, its plan for Carbon Neutrality for Team Canada at the 2022 Commonwealth Games in Birmingham in England from July 28th to August 8th, 2022. CSC devised a plan to employ carbon reduction strategies, facilitate team member climate action training, and support Canadian carbon offset projects. Together with Birmingham 2022, Team Canada embraced the need to be environmentally sustainable and be the most environmentally friendly Games to date.
CSC adopted a resolution to be carbon neutral and then employed a range of measures to reduce Team Canada's carbon footprint, including:
•
held conference / video calls rather than in-person meetings to limit travel,
•
used e-documents as opposed to paper,
•
stayed in low-energy / low-water hotels,
•
encouraged active transit for athletes and staff in Birmingham (when possible) and use of electric-powered shuttles provided by the organising committee,
•
ensured team apparel was shipped directly to the UK, rather than going to Canada first,
•
limited packaging on all supplies and equipment ordered and shipped for the event.
"The investment and reduction measures undertaken for the project were worth it and are a great example of what we must strive to do to reduce our impact on the environment," says Scott Stevenson, Executive Director, Team Canada 2022 Birmingham. "Additionally, the support and guidance we received from Sport Ecologist, Dr. Madeleine Orr, was really helpful and allowed us to achieve the goals of this project".
To calculate the carbon emissions produced by the Team Canada mission to Birmingham 2022, the main emission source was air travel, representing 94.3% of total emissions. The remaining 5.7% of the GHG emissions come from the other measured activities: food consumption 2.8%, hotel accommodation 1.1%, and ground travel 1.8%. Emissions factors used were from the UK Department for Environment, Food & Rural Affairs (UK DEFRA), the International Civil Aviation Organisation's Carbon Emissions Calculator (ICEC), and the Cornell Hotel Sustainability Benchmarking (CHSB) Index 2021. The final amount of greenhouse gas (GHG) emissions for Team Canada 2022 was 475 tonnes, the equivalent of 33 Canadian adults carbon footprint for 1 year or 400 cars on the road.
To combat emissions that could not be eliminated through reduction measures to remove an equivalent volume of greenhouse gases from the atmosphere, CSC sought a credible offsetting partner. The selection criteria for the partner organisation included being Canadian-based, women or minority-owned, providing certified offsets, and registered with relevant provincial authorities. In partnership with LivClean, a top-ranked Canadian carbon offset retailer, CSC was able to balance the carbon footprint produced by Team Canada's mission to Birmingham 2022.
The selection criteria for a specific offsetting project included that the organization was Canadian-based, had Sustainable Development Goal (SDG) co-benefits, verified by 3rd party accreditation, clear additionality and guaranteed permanency. CSC specifically supported the Haida Nation's Great Bear Forest Carbon Project. Grandfathered under the Greenhouse Gas Industrial Reporting and Control Act (GGIRCA), the project area covers more than 14 million acres and is within the Haida Gwaii archipelago, which is home to the largest remaining intact coastal temperate rainforest in the world and rich with old growth forests. The project aims to increase carbon capture and storage by converting forests that were previously available for logging to protected forests, thereby preserving existing carbon stocks, reducing emissions caused by harvesting, road building and other forestry operations, and increasing the carbon stocks as the forest continues to grow. In addition to the carbon sequestration benefits, the project protects the Western Red Cedar, which is known as the "Tree of Life" and many important habitats for organisms such as the Kermode bear, Black and Grizzly bears, and Seacoast Wolves. The project also preserves important coastal and freshwater habitats for marine life.
As a way to educate Team Canada 2022 athletes, coaches, officials, and mission staff on awareness and engagement in environmentally-friendly efforts and climate action, CSC implemented online training sessions. Dr. Madeleine Orr, co-director of the Sport Ecology Group and lead consultant for Team Canada's carbon neutral effort, offered this team member training digitally. The sessions were purpose-made and delivered to specific sports and additional stakeholders, such as coaches, mission staff, and volunteers. Environmental education builds awareness and creates engagement; it is key to combating climate change. It is anticipated that this project will act as an example of how to begin intentionally taking action and encourage individuals and organizations to do their part.
"This project was extremely fast-paced but the CSC team was phenomenal to work with," says Dr. Orr. "In just a few months, they've worked through the first iteration of a carbon footprinting exercise, several reduction efforts, selection for an offsetting partner and project, and team carbon literacy training. It wasn't perfect, no carbon neutrality initiative is, but they did a really good job of tackling this challenge. The goals set out in this project were ambitious and achieved. But more importantly, the learnings will help CSC succeed in its ongoing climate work as they step into the next cycle."
"The proactive steps taken to ensure Team Canada has mitigated and resolved its environmental impact are absolutely crucial," says Claire Carver-Dias, CSC President. "Major sporting events make a positive difference for athletes, youth, and communities across the Commonwealth. Through proactive measures and carbon offsetting, CSC is pleased to have been carbon neutral at the 2022 Commonwealth Games and looks forward to continuing in this direction of environmental sustainability and adopting more intentional and improved ways in which this can be achieved."
ABOUT TEAM CANADA 2022
The 2022 Commonwealth Games was host to 72 participating nations and territories taking part in the Games. The Commonwealth Games are a valuable opportunity as a steppingstone and development opportunity for Canadian athletes, coaches, and managers working towards Olympic and Paralympic success. Canada's performance in 2022 granted them a top 3 ranking, in total medals, amongst all nations and territories competing.
ABOUT COMMONWEALTH SPORT CANADA
Commonwealth Sport Canada (CSC) is the franchise holder for the Commonwealth Games and the Commonwealth sport movement in Canada. CSC is an active, contributing member of the Canadian sport community and supports Canada's athletes to achieve excellence at Olympic, Paralympic Games, and world championships. The mission of CSC is to enrich the lives of youth across the Commonwealth and host the Commonwealth Games. For additional information go to:
www.commonwealthsport.ca
.
ABOUT LIVCLEAN CARBON OFFSETS
LivClean is a top-ranked 100% Canada owned carbon offset retailer dedicated to the responsible business movement. Since 2007, LivClean has been offering the highest quality carbon offsets with an emphasis on transparency, tracking and making a difference. Working in association with industry leaders to offer sector specific programs that promises to deliver, LivClean helps organizations do business in a way that puts more back into society, the environment, and the bottom line than it takes out. For additional information go to:
www.livclean.ca
ABOUT THE GREAT BEAR CARBON FOREST PROJECT
The Great Bear Forest Carbon Project aims to capture and store carbon by protecting mature-growth forests located within the traditional territories of the Haida Nation, British Columbia, Canada, and home to the largest remaining intact coastal temperate rainforest in the world.
Beyond the carbon benefits, the Great Bear Forest Carbon Project protects the western red cedar, which is known as the "Tree of Life", and important habitats for the Kermode bear, black and grizzly bears, and seacoast wolves. The project also preserves habitats for coastal and freshwater marine life.
The Great Bear Forest Carbon Project and CSC's offset purchase will be tracked on the BC Carbon Registry. For additional information, photos and video, go to:
www.livclean.ca/haidagwaii
-30-
For more information, please contact:
Ryan Pelley (he/him/il)
SportWORKS Program Manager / Gestionnaire de programmes SportSTAGES
Commonwealth Games Association of Canada / Association Canadienne des Jeux du Commonwealth
c/o House of Sport - RA Centre / Maison du Sport
2451 promenade Riverside Drive, Ottawa (Ontario) K1H 7X7
Tel: 613-244-6868 Ext: 3