Taylor Ruck Nominated by Team Canada for the David Dixon Award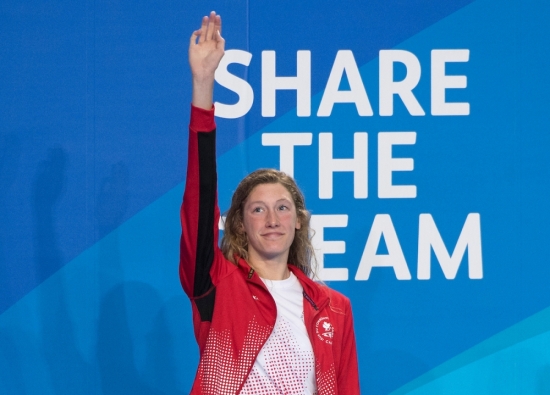 The Commonwealth Games Federation (CGF) established an award to honour the memory of the late David Dixon, who dedicated over 40 years to the Commonwealth Games. This award will be presented to the outstanding athlete at the Commonwealth Games based on:
Their sporting performance at the Games
Demonstration of fair play
Overall contribution to their team's participation at the Games
Canada has nominated swimmer Taylor Ruck (Kelowna, BC) for this award.
Taylor tied the record for most medals at a single Commonwealth Games (with a total of 8), and contributed to the overall team through 3 of her medals being won in relays.