MEDIA ADVISORY: 2018 COMMONWEALTH GAMES QUEEN'S BATON RELAY COMING TO CANADA!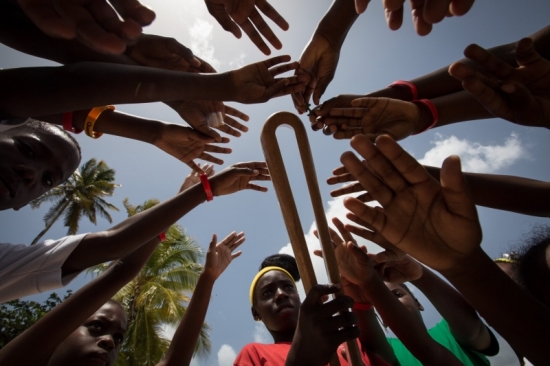 Queen's Baton Arrives July 27th - Visits Four Canadian Host Cities of the Commonwealth Games
OTTAWA – The Queen's Baton Relay is a Commonwealth Games tradition that connects all nations and territories of the Commonwealth prior to the Games being held. The 2018 Queen's Baton, which is on an epic 388-day journey, carries a message from Her Majesty Queen Elizabeth II which calls the Commonwealth's athletes to come together in peaceful and friendly competition to the Games in Gold Coast Australia April 4-15, 2018.
Media are invited for photo and interview opportunities as the Baton arrives in Canada at Pearson International Airport in Toronto, followed by visits to the Eaton Centre and the four host Commonwealth cities: Hamilton, Edmonton, Victoria and Vancouver.
Thursday, July 27th - Welcoming Event at Pearson International Airport, Toronto presented by Air Canada
Air Canada is the official airline of the baton on its journey across Canada and of Team Canada when it goes to Gold Coast, via Brisbane, to compete in the Commonwealth Games in 2018.
15:00– Arrival of Baton at Pearson International Airport on Air Canada flight AC943 from Bermuda
WHO: CGC President Richard Powers, athletes Hugo Barrette (athlete, cycling), CGF and Gold Coast representatives, Air Canada representatives
Location: Terminal 1, international arrivals (adjacent to dinosaur exhibit)
Thursday, July 27th - Eaton Centre, Toronto
18:30 – Visit of Baton with Longines, GoldCoast2018 Official Timekeeper
WHO: Commonwealth and Olympic athletes Alexandra Orlando and Curt Harnett
Location: European Jewelry, Toronto Eaton Centre, Level 3, CF Shops
Friday, July 28th – Hamilton, ON (Host of 1930 British Empire Games)
9:30 – Baton visits Tim Hortons Field (site of 1930 Games Opening Ceremonies & Athletics)
WHO:
Lieutenant Governor of Ontario, the Honourable Elizabeth Dowdeswell
Mayor of Hamilton, Fred Eisenberger
MP Bob Bratina
Argyll & Sutherland Highlanders of Canada, Representatives of Six Nations, Lady of Lourdes Children's Choir, Commonwealth athletes from every decade including the 1930's and up to 1000 inner city youth participating in the QBR ceremony and an indigenous sports & cultural festival.
Friday, July 28th / Saturday, July 29th – Edmonton, AB (Host of 1978 Commonwealth Games)
Friday 19:30 – Baton visits Commonwealth Stadium (site of 1978 Games) for Edmonton Eskimos vs BC Lions CFL Game
Saturday 10:00 – Baton Welcome and Launch at City Hall
14:00 – Baton visits the 2017 ITU World Triathlon Edmonton in William Hawrelak Park
WHO: 1978 Games gold medalists Diane Jones-Konihowski (athletics) and Graham Smith (swimming)
Lieutenant Governor of Alberta, the Honourable Lois E.Mitchell
MP and Minister of Infrastructure & Communities, the Honourable Amarjeet Sohi
MP Edmonton Centre, Randy Boissonnault
Mayor of Edmonton, Don Iveson
Monday, July 31st – Victoria, BC (Host of 1994 Commonwealth Games)
12:00 – Welcome of Baton to Victoria at City Hall by Mayor Lisa Helps; Hugh MacDonald, Executive Director of SportHost Victoria; Greg Maychak, Chair of Baton Relay, Commonwealth Games Canada
12:20 – 12:45 – Relay of Baton to Government House by Mayor Helps and 4-5 past and potential future Commonwealth Games athletes and The Honourable Judith Guichon, Lieutenant Governor of British Columbia
13:00 – Welcome of Baton at Government House with The Honourable Judith Guichon, Mayor Lisa Helps and Robert Bettauer, CEO of PISE (Pacific Institute for Sport Excellence)
13:20 – 15:00 – Interactive sport stations and literacy activities for 150 children courtesy of PISE
Tuesday, August 1st – Vancouver, BC (Host of 1954 British Commonwealth Games)
10:00 – Welcome of Baton to Vancouver - Empire Fields (site of 1954 Games)
WHO: Honourable Carla Qualtrough, Minister of Sport, 1954 Games alumni, Commonwealth & Olympic athlete Charmaine Crooks.
11:15 – Baton visits Harry Jerome sculpture at Stanley Park
12:00 – BC Sports Hall of Fame Block Party at Terry Fox Plaza (BC Place)
15:15 – Baton and an athlete visit BC Place Roof
ABOUT THE 2018 QUEEN'S BATON RELAY
The Queen's Baton Relay was launched at Buckingham Palace on March 13th 2017, when Her Majesty Queen Elizabeth II, Head of the Commonwealth, placed her message to the Commonwealth into the baton. Over its 388-day journey through 70 Commonwealth nations and territories, the baton will have covered close to 230,000 kilometres, averaging one to four days in each nation or territory. The baton is travelling to Africa, the Caribbean, North America and then Europe and Oceania. It will finish its journey at the Opening Ceremony of the XXI Commonwealth Games in Gold Coast, Australia on April 4, 2018.Visit www.gc2018.com/qbr for information.
ABOUT COMMONWEALTH GAMES CANADA
Commonwealth Games Canada (CGC) is the franchise holder for the Commonwealth Games and Commonwealth movement in Canada, and an active, contributing member of the Canadian sport community. The mission of CGC is to strengthen sport within Canada and throughout the Commonwealth by participating in the Commonwealth Games and by using sport as a development tool. Visit www.commonwealthgames.ca for information.
For further information:
Commonwealth Games Canada
Sylvie Bigras
Communications Chief, Team Canada Gold Coast 2018
613.298.1625
Our thanks to CNW Croup for sponsoring this advisory
-30-