Jim Bradley named Chef De Mission for 2011 Commonwealth Youth Games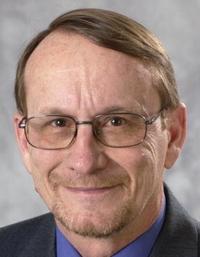 OTTAWA, February 3, 2011 - Commonwealth Games Canada (CGC) today announced the appointment of Jim Bradley (Ajax, ON) as Chef de Mission for the IV Commonwealth Youth Games, to be held on the Isle of Man from September 7 to 13, 2011.
Mr. Bradley is CEO of the Sport Alliance of Ontario, a not-for-profit organization that provides services assisting in the development and delivery of competitive and recreational sport in Ontario.
As a dedicated volunteer, Mr. Bradley has been part of five Commonwealth Games missions (1994, 1998, 2002 and the 2008 Youth Games) and most recently, the 2010 Commonwealth Games in Delhi, India. He has been a volunteer member-at-large for Commonwealth Games Canada since 1994.
A specialist in logistics and team travel, Mr. Bradley coordinated all on-site transportation at the 2010 Delhi Commonwealth Games.
"It's a tremendous honor and an exciting opportunity to be named as Chef de Mission for the 2011 Commonwealth Youth Games on Isle of Man," Mr. Bradley said. "I've been on five Commonwealth missions to date, but for me this will be the most rewarding, to act as the Chef de Mission for Canada."
A major international sporting event representing all 71 nations and territories of the Commonwealth, the Commonwealth Youth Games are an invaluable training ground for athletes between the ages of 13 and 18. Many of the athletes and coaches who will be at the 2011 Commonwealth Youth Games are aspiring to qualify for the 2014 Commonwealth Games in Glasgow, Scotland.
Mr. Bradley will lead a mission staff of eight members responsible for supporting and assisting Team Canada's 56 athletes and 14 coaches.
"I've had the opportunity to work with Jim at the last two Games and he really understands where we're going and how he can contribute," said Scott Stevenson, Director of Sport for Commonwealth Games Canada. "He brings a wealth of experience from within the Canadian sport community at all levels. We look forward to collaborating with Jim in the months ahead in promoting excellence in sport performance."
"Jim's the perfect choice for Chef de Mission," added Kyle Hunter, Executive Director of Badminton Canada, which will send a team of athletes and coaches to the Isle of Man. "This is a really important competition for us because of the world-class competition from countries like Malaysia, India and England. I can't think of a more experienced individual to lead Team Canada into the Opening Ceremony in September."
As the Chair representing the Board of Directors of the Sport Alliance of Ontario, Holly Abraham celebrated Mr. Bradley's appointment.
"We're obviously very proud of Jim, because he has significant contributions to make to sport and we really appreciate his leadership role moving forward," said Ms. Abraham. "His commitment to sport and development of athletes towards excellence is evident in Commonwealth Games Canada's appointment of him as Chef."
About Commonwealth Games Canada
Commonwealth Games Canada (CGC) is the international franchise holder for the Commonwealth Games and Commonwealth movement in Canada, and an active, contributing member of the Canadian sport community. Led by its volunteer Board and supported by professional staff, CGC is committed to strengthening sport in Canada and throughout the Commonwealth.
-30-
For more information, please contact:
Scott Stevenson
Director of Sport, Commonwealth Games Canada
613-244-6868 ext. 232
scott@commonwealthgames.ca
www.commonwealthgames.ca
Jim Bradley
CEO, Sport Alliance of Ontario
Office: 416-426-7074
Cell: 416- 428-1282
jbradley@sportalliance.com