Get to know Team Canada's Champs!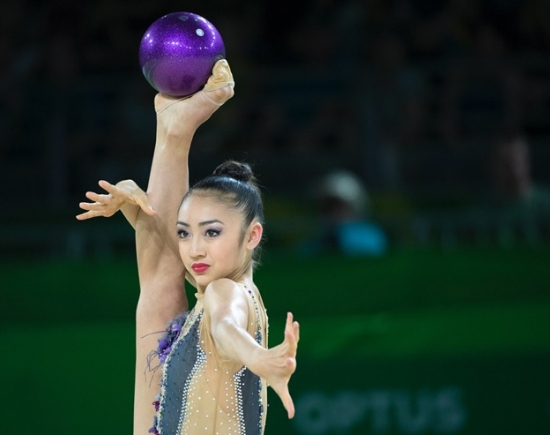 Since mid-December, Commonwealth Sport Canada has been working on a new project, Champ Chats. Champ Chats are a series of 15 to 20 minutes episodes where Canadians get to know the professional athletes that represents the country in sporting events, such as the Olympics, international events, and the Commonwealth Games. Future, present or past athletes are interviewed and questioned about their professional and personal background and their own experiences competing at the Commonwealth Games.
For the first Champ Chat, the team got to interview and meet gymnast, Ellie Black. Ellie is from Halifax, Nova Scotia, and she made history after being one of only two Canadian gymnasts to be a 3-time Olympian. She also represented Canada at the Gold Coast and 2014 Commonwealth Games in Glasgow. As she mentioned in her episode, the Commonwealth Games are amongst the more fun competitions she has done.
"It's an amazing atmosphere and a great steppingstone as a competition, and the key thing is that it is a multi-sport event, and you get to meet other athletes from your country that do other sport but in international meets you don't necessarily get to do," said Black.
Want to hear more about her experience? Click the link below:
https://www.youtube.com/watch?v=3-WdCTKkMG4&t=109s.
Our second Champ Chat featured Erica Wiebe, a Canadian Olympian wrestler. Erica had an undefeated season in 2014 that included a gold medal at the 2014 Commonwealth Games in Glasgow. She had another successful moment at the 2018 Commonwealth Games by bringing home another gold medal. Erica's first Olympic appearance was in 2016 at the Rio Olympic Games, where she walked away with a gold medal.
When asked how the Commonwealth games differ from any other multi-sporting event, Erica answered: "One of the coolest, most unique things about the Commonwealth Games is that able-bodied and para-sport compete side by side. It's truly a unique experience and being in a village where you have all sorts of different bodies and different abilities and seeing all the different athletes show up and compete is truly a huge differentiator to any other event. Commonwealth Games are also considered friendly games. It's an environment of kindness, joy, and fun. I think that it is everything that sport should be, and that's why I've always had the best experience at the Commonwealth Games."
Get to know this strong woman a bit more by clicking the link:
https://www.youtube.com/watch?v=vkmH5IpS0OA
Check out additional Champ Chat episodes including:
Rhythmic gymnast Katherine Uchida: https://www.youtube.com/watch?v=5Lk9anlgUys&t=3s
And
Field Hockey athlete Mark Pearson: https://www.youtube.com/watch?v=Mq6w4CBBD1U