Distinguished sport leader named Cycling Canada's new Chief Executive Officer/Secretary General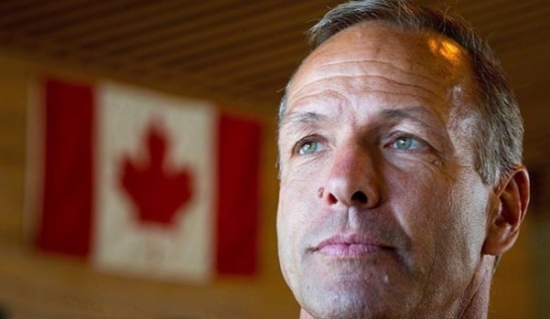 OTTAWA, ON — Pierre Lafontaine is returning to Ottawa full time, accepting the role as chief executive officer/secretary general for Cycling Canada, after splitting time over the last year between his hometown and Cross Country Ski de Fond Canada's national office in Canmore, Alta., the two national sport bodies announced jointly on Friday.
During his stint as chief executive officer for the governing body of cross-country skiing in Canada, Lafontaine worked tirelessly to bring the community across the country together – from the provincial sport organizations, national training centres and coaches – under a shared 10-year vision designed to increase participation in the sport in all corners of the country, and ultimately, put more Canadian cross-country skiers on the Olympic and Paralympic podium.
"I really enjoyed working with the Nordic community across Canada and will miss the people. Cross-country skiing is one of the most iconic winter sports in this country. It is an extremely passionate community with an incredible group of athletes representing our country," said Lafontaine.
"I am extremely grateful for Cross Country Ski de Fond Canada's openness, and flexibility, to allow me to lead my team from afar, but I personally struggled with being away from both my family and the office in Canmore. I can't thank the Board enough for their support of this decision – one that is best for me."
Lafontaine, who will remain in his position with Cross Country Ski de Fond Canada until January, will assist the organization with implementing a transition plan that provides priority focus and support leading into the 2016-17 season.
"Family is at the heart of cross-country skiing in this country so, while we have a big hole to fill, we understand and respect Pierre's difficult decision," said Jamie Coatsworth, chair, Cross Country Ski de Fond Canada. "Pierre has done significant legwork getting all of our partners aligned under a shared vision, but we have loads of work remaining to get to where we want to be. We will begin an immediate search for a leader who can build on the framework Pierre has developed, and lead us into the next phase of our strategic growth plan."
Lafontaine Succeeds Cycling Canada's Retiring CEO, Greg Mathieu
From the lanes in the pool to making tracks on the Nordic ski trails, Lafontaine will now ride into Ottawa where he will succeed Greg Mathieu as Cycling Canada's chief executive officer and secretary general in January.
Recognized as one of Canada's most distinguished sport leaders, Lafontaine brings a wealth of international experience with him to the cycling community, having served as CEO and national coach of Swimming Natation Canada from 2005-13, followed by two years as CEO of Canadian Interuniversity Sport. A medal-winning performer, Lafontaine has achieved success working in all levels of the sport system across Canada, the United States and Australia – from national team athletes to youngsters getting introduced to the sport at the club level. Prior to taking the reigns of swimming in Canada, Lafontaine spent three years as head coach of the Australian Institute of Sport.
"Pierre is an energetic, passionate and experienced leader who is a known performer in the area of sport development," said John Tolkamp, president, Cycling Canada, who added Lafontaine was hired following an extensive national search. "He will be counted on to lead our exceptional staff towards realizing the vision of being a leading cycling nation by 2020."
Lafontaine is widely acclaimed as an innovative leader; not only in athlete and coach development, but also in building critical relationships with key stakeholders, including Own the Podium, Canadian Olympic Committee and Canadian Paralympic Committee, to develop world-leading high-performance programs. Under his guidance, Lafontaine has achieved podium results as a CEO and coach at major international events from the Olympics and Paralympics to World Championships, Pan Am, Parapan Am and Commonwealth Games.
"I am extremely pleased to have the opportunity to join Cycling Canada to continue doing what I love – working in Canada's Olympic and Paralympic community," said Lafontaine. "Whether it is cycling, cross-country skiing or swimming, my goals remain the same – provide the tools our athletes and coaches require to be world-leaders from the grassroots to elite levels, and to make the sport one of the premier activities in all corners of the country. There is a strong foundation in place at Cycling Canada, and my goal is to ensure cycling remains a powerhouse well into the future."
About Cycling Canada
Cycling Canada is the governing body for competitive cycling in Canada. Founded in 1882, Cycling Canada aims to create and sustain an effective system that develops talented Canadian cyclists to achieve Olympic, Paralympic, and World Championship medal performances. With the vision of being a leading competitive cycling nation by 2020 celebrating enhanced international success, increased national participation and world class event hosting, Cycling Canada manages the High Performance team, hosts national and international events and administers programs to promote and grow cycling across the country. Cycling Canada programs are made possible through the support of its valued corporate partners – Global Relay, Lexus Canada, Mattamy Homes, Louis Garneau and Bear Mountain Resort – along with the Government of Canada, Own the Podium, the Canadian Olympic Committee and the Canadian Paralympic Committee.
About Cross Country Ski de Fond Canada
CCC is the governing body of cross-country skiing in Canada, which is the nation's optimal winter sport and recreational activity with more than one million Canadians participating annually. Its 60,000 members include athletes, coaches, officials and skiers of all ages and abilities, including those on Canada's National Ski Teams and Para-Nordic Ski Teams. With the support of its valued corporate partners – Haywood Securities Inc., AltaGas, and Mackenzie Investments – along with the Government of Canada, Canadian Olympic Committee, Canadian Paralympic Committee, Own the Podium and B2Ten, CCC develops Olympic, Paralympic and world champions. For more information on CCC, please visit us at www.cccski.com