Commonwealth Youth Games Team Announced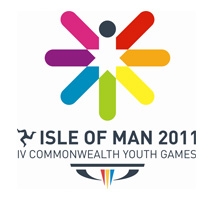 FOR IMMEDIATE RELEASE
OTTAWA (September 2, 2011) – Commonwealth Games Canada (CGC) today announced the athletes, coaches and support staff that will represent Canada at the IV Commonwealth Youth Games on the Isle of Man from September 7th to 13th, 2011 (www.cyg2011.com).
These multi-sport Games will bring together top athletes aged 14 to 18 from 69 Commonwealth nations and territories. Canadian athletes will compete in six sports: Athletics, Badminton, Boxing, Cycling, Men's Gymnastics and Rugby 7's. The full team list can be downloaded here (XLSX file) and individual bios for the athletes and coaches are posted at www.commonwealthgames.ca/games/isleofman.
"Isle of Man will be a fantastic opportunity for these rising stars to see how they measure up against world-class competition," stated Scott Stevenson, CGC's Director of Sport. "From a long-term athlete development perspective, the Youth Games are about learning how to compete in an international multi-sport environment. We're heading over there with every intention of coming back with medals, but there's also tremendous value in the experience itself."
With Rugby 7s to be added to the Olympic sport programme at the 2016 Summer Games in Rio de Janeiro, this competition is particularly valuable for Team Canada since so many of the world's rugby powers compete at the Commonwealth Games.
"We have selected a number of great individual athletes that can perform at the elite level," said Head Coach, Shane Thompson. "Now the challenge will be getting all the players to buy into a team concept. Seven-a-side rugby is about every player on the field buying into that concept and working as a unit."
Some of the athletes to watch for at this month's Commonwealth Youth Games include:
Christin Tsai (Surrey, BC), the youngest player ever to reach the women's final at a Senior Nationals Badminton Championship;
Allyson Gillard (Beaupré, QC) comes from a family of cyclists – her mother and father both coach and her sister, Elodie, was co-Canadian road racing champion in 2010;
Originally from Chile, boxer Luis Valdiva (Brampton, ON) has lived in Canada since the age of seven and just received his citizenship in June after it was fast-tracked by Canada's Minister of State for Sport; and,
Adrianne Erdman (Calgary, AB) competes in Athletics and is the reigning provincial 1,500m champion. Her mother, Kelly Anne Erdman, is a former Olympic cyclist who will serve as Team Canada dietician at next year's Summer Olympics in London and the 2014 Olympic Winter Games in Sochi, Russia.
Canadian athletes will be supported by top coaches including Richard Ikeda (Mission, BC) who will lead the Men's Gymnastics team. Richard is an accomplished athlete himself, having competed at three Commonwealth Games (1994 Victoria, 1998 Kuala Lumpur, and 2002 Manchester) and the 1996 Olympic Summer Games in Atlanta.
Team Canada's Flag Bearer will be announced via news release on Tuesday, September 6th. Competition runs from September 9th to the 11th.
A Media Advisory will be issued early next week with contact details for Team Canada while on the Isle of Man as well as information on the various ways in which CGC will provide results, stories, images and video clips of the athletes and coaches competing for Team Canada.
- 30 -
Scott Stevenson
Director of Sport
Commonwealth Games Canada
(613) 244-6868 ext. 224
scott@commonwealthgames.ca
Derek Johnston
Communications
Commonwealth Games Canada
(613) 794-1876
media@commonwealthgames.ca