Commonwealth Games Canada positions IDS for the future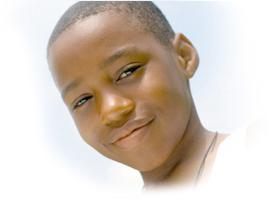 Commonwealth Games Canada (CGC) is restructuring to reflect the evolution of its International Development through Sport (IDS) Unit and to position it for the future. Carla Thachuk, who has overseen the Unit since 2009, becomes CGC's Director of International Programs.
"Encouraging international development through sport is a key part of Commonwealth Games Canada's mandate, and this is now represented in our structure," says Thomas Jones, CEO of Commonwealth Games Canada. "This change reflects both the importance of the IDS unit within CGC, and also how the mandate of IDS and the responsibilities that go with it have expanded."
In 2010, CGC filled new positions for off-site Programs and Partnership Officers in Africa and the Caribbean, which report through IDS. The IDS Unit is also actively recruiting to hire a new International Internship Programs Officer.
"This restructuring positions IDS for the future," Jones adds, "and also highlights the enhanced role IDS plays within CGC."
About Commonwealth Games Canada
Commonwealth Games Canada (CGC) is the international franchise holder for the Commonwealth Games and Commonwealth movement in Canada, and an active, contributing member of the Canadian sport community. Led by its volunteer Board and supported by professional staff, CGC is committed to strengthening sport in Canada and throughout the Commonwealth.
For further information, contact:
Thomas Jones
Chief Executive Officer
Commonwealth Games Canada
(613) 244-6868
tjones@commonwealthgames.ca