CGC Statement on Durban Being Stripped of the 2022 Commonwealth Games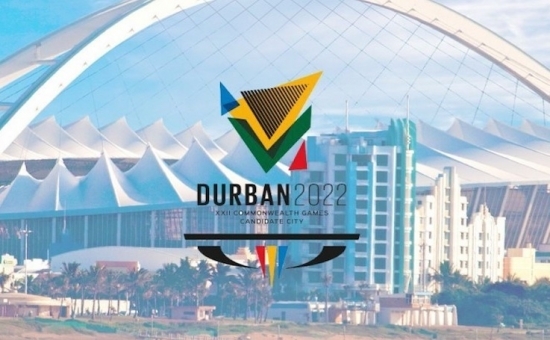 Commonwealth Games Federation (CGF) announces that Durban has not met the key criteria to continue as host of the Games
OTTAWA – Commonwealth Games Canada (CGC) representatives today expressed their disappointment over Durban, South Africa losing its right to host the 2022 Commonwealth Games.
"We were very much looking forward to these first-ever Commonwealth Games on the African Continent and are disappointed that Durban will not be able to host", said Richard Powers, President of Commonwealth Games Canada. "Having said this, I am confident the CGF will move forward and find an excellent host for 2022 "
The Commonwealth Games Federation made the decision to remove Durban's right to host the 2022 Games at its Executive Board held in London on March 11 and 12th.
"It is with disappointment that the detailed review has concluded that there is a significant departure from the undertakings provided in Durban's bid and as a result a number of key obligations and commitments in areas such as governance, venues, funding and risk management/assurance have not been met under the revised proposition" Said Louise Martin, President of the Commonwealth Games Federation.
Canada is a four-time host of the Commonwealth Games (Hamilton 1930, Vancouver 1954, Edmonton 1978, Victoria 1994) and there are numerous Canadian cities capable and "games ready" to host the 2022 Commonwealth Games. CGC is ready to assist a Canadian city, and its provincial and federal government partners, to mount a Bid for the 2022 Commonwealth Games.
Hosting the Commonwealth Games showcases Canada's brand as a major tourist destination and reinforces its leading nation status within the Commonwealth. It is a platform for Canada's best summer athletes to compete on Canadian soil and inspire youth and make all Canadians proud. It also provides numerous far reaching and positive economic, social and environmental benefits and legacies to a host city and province as well as to Canada's sport system.
As the founder of the Commonwealth Games (Hamilton 1930), Canada is considered one of the leading Commonwealth sport nations within the movement. Canada has traditionally hosted the Commonwealth Games approximately every 20 years, and last hosted in 1994 in Victoria, British Columbia. CGC believes it important that Canada continue in its leading role as a Commonwealth Games host in order to not only support sport at the international level, but also to ensure Canada's athletes continue to be fully funded and supported at future Commonwealth Games, which are an important pathway to Olympic success.
For further information:
Commonwealth Games Canada
Brian MacPherson
Chief Executive Officer
613.244.6868 x226
brian@commonwealthgames.ca
ABOUT COMMONWEALTH GAMES CANADA
Commonwealth Games Canada (CGC) is the franchise holder for the Commonwealth Games and Commonwealth movement in Canada, and an active, contributing member of the Canadian sport community. The mission of CGC is to strengthen sport within Canada and throughout the Commonwealth by participating in the Commonwealth Games and by using sport as a development tool. CGC builds a better Commonwealth through sport. Visit www.commonwealthgames.ca for information.