Canadian Bruce Robertson re-elected as Commonwealth Games Federation Vice-President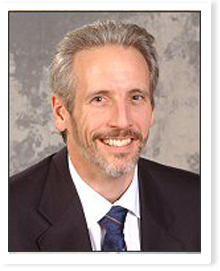 FOR IMMEDIATE RELEASE
ST. KITTS & NEVIS (November 11, 2011) – Former Commonwealth Games and Olympic medalist, Bruce Robertson, has been re-elected as Vice-President of the Commonwealth Games Federation (CGF). Results of the voting by delegates from the 71 Commonwealth nations and territories were released today during the Federation's General Assembly in St. Kitts & Nevis.
"It's a great honour to be elected to the vice-president's position for a third time," said Robertson, a former Canadian Male Athlete of the Year who won a total of six medals at the 1974 Commonwealth Games in Christchurch, New Zealand. "With the Glasgow Commonwealth Games just around the corner, the CGF brand is definitely on the rise. I fully expect to see continued growth and development."
With his re-election, he will continue to serve as Chair of the Federation's Co-ordination Commission for the 2014 Commonwealth Games in Glasgow and Chair of the CGF's Marketing Committee. Over the next four years, Robertson's priorities include: strengthening the CGF's development programs, particularly the Capacity Support Program; stronger Games oversight; expanded Games broadcasting to all 71 Commonwealth countries; and the launch of a business club for Team sponsors.
Robertson is especially excited about the Capacity Support Program, co-founded three years ago by Commonwealth Games Canada and the CGF. To date, a total of 18 young Canadian capacity support officers have been paired with Commonwealth Games Associations and National Olympic Committees throughout the Caribbean, Africa, Asia, and Oceania. Their role is to help these countries better prepare for major international sporting events by boosting technical and administrative capacity.
"Bruce's countless contributions to domestic and international sport cannot be overstated," added Dr. Andrew Pipe, President of Commonwealth Games Canada, and head of the Canadian delegation at the CGF General Assembly. "There are very few people in sport today with the knowledge, experience and expertise that Bruce brings both to our organization and to the Federation."
As a high performance athlete, Robertson won a total of 16 medals for Canada in international swimming competitions including a silver and bronze at the 1972 Olympic Summer Games in Munich and gold and bronze at the 1973 World Aquatic Championships. He is a member of the Order of Canada and was inducted into Canada's Sports Hall of Fame in 1977.
About Commonwealth Games Canada
Commonwealth Games Canada (CGC) is the international franchise holder for the Commonwealth Games and Commonwealth movement in Canada, and an active, contributing member of the Canadian sport community. The mission of Commonwealth Games Canada is to strengthen sport within Canada and throughout the Commonwealth, by participating in the Commonwealth Games and by using sport as a development tool.
- 30 -
For more information, please contact:
Derek Johnston
Commonwealth Games Canada Communications
(613) 794-1876
media@commonwealthgames.ca
www.commonwealthgames.ca