Canada to send largest Para-swimming contingent ever to Commonwealth Games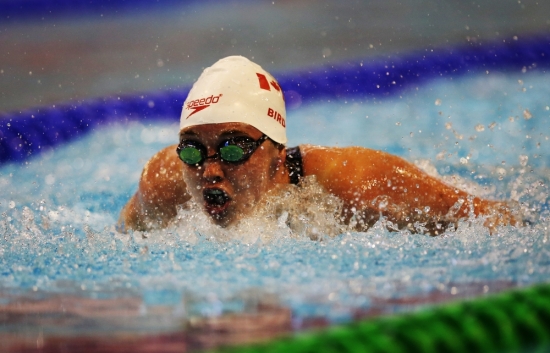 Swimming Canada is nominating 11 Para-swimmers to its 2018 Commonwealth Games team, which will be the largest integrated team in Canadian swimming history.
The group headed to Gold Coast, Australia, in April includes eight members of the Rio 2016 Paralympic Games team. Quadruple world-record holder Aurélie Rivard, who won four medals in Rio and was named Canada's flag bearer, headlines the team, which also includes Rio medallists Katarina Roxon and Tess Routliffe.
Morgan Bird and Rio gold medallists Rivard and Roxon all represented Canada at the Glasgow 2014 Commonwealth Games. They will join world champion and world-record holder Kylie Masse, Olympic champion Penny Oleksiak and others to bring the Canadian contingent to 37 total athletes. The swimming competition takes place from April 4-9 at the Gold Coast Aquatic Centre.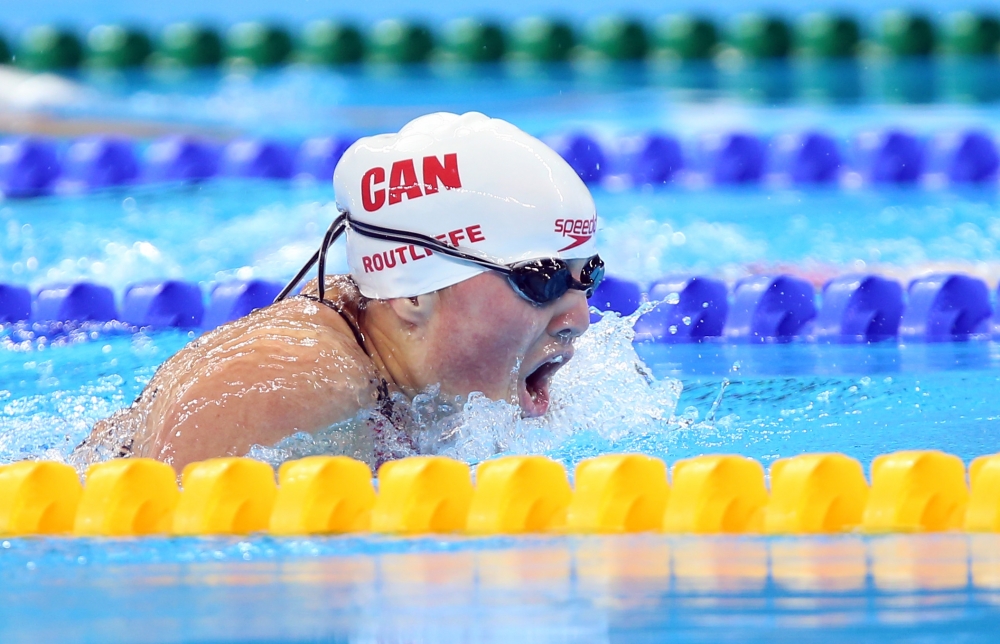 "The 11 swimmers who will compete in the Para-swimming events in the pool bring a wealth of international experience to the team," said Swimming Canada High Performance Director John Atkinson. "I am delighted that we can announce these additions to our 2018 Commonwealth Games swimming team, making an integrated team of 37 swimmers from our Olympic and Paralympic programs."
High Performance Centre – Quebec Head Coach Mike Thompson will also be joining the team. Thompson coaches five of the 11 athletes and will bring his Para-swimming expertise alongside Senior Coach Paralympic Program Vince Mikuska, who was named to the team in September. Rounding out the staff is Manager, National Para-swimming Programs Emma Van Steen, who will serve as assistant team manager.
"We congratulate all of the Para-swimmers on their nomination and look forward to cheering them on in April at the Games," said Team Canada Chef de Mission Claire Carver-Dias.
Swimming will be well represented at the Games. Paralympic legend Benoit Huot, whose events are not offered at the Games, is serving as Assistant Chef de Mission for Team Canada.
"I have followed the evolution of para-sports within the Commonwealth Games, and swimming of course, with great price. This inclusion offers our athletes a great opportunity for increased visibility. This team is a great mix of youth and veterans and I look forward to supporting these athletes on site as they strive to achieve their goals in Gold Coast," Huot said.
The complete list of Para-swimming additions is below:
| | | | | | |
| --- | --- | --- | --- | --- | --- |
| Women | | Club | Coach | Hometown | Residence |
| Bird | Morgan | Cascade SC | Wendy Johnson | Calgary | Calgary |
| Girard | Sarah | CN Neptune | Jeremy Bruggeman | Montreal | Montreal |
| Mehain | Sarah | McGill Univ. | Peter Carpenter | Vernon, BC | Montreal |
| Rivard | Aurélie | CHP-QUE | Mike Thompson | S-J-sur-Richelieu, QC | Montreal |
| Routliffe | Tess | CHP-QUE | Mike Thompson | Caledon, ON | Montreal |
| Roxon | Katarina | Aqua Aces SC | Leonard Roxon | Kippens, NL | Kippens, NL |
| Ryan | Samantha | CHP-QUE | Mike Thompson | Saskatoon | Saskatoon |
| Tripp | Abi | Y Penguins | Vicki Keith | Kingston, ON | Kingston, ON |
| | | | | | |
| Men | | Club | Coach | Hometown | Residence |
| Lavallière | Jean-Michel | CHP-QUE | Mike Thompson | Quebec City | Montreal |
| Vachon | Philippe | Mégophias | Charles Labrie | Blainville, QC | Trois-Rivières, QC |
| Zona | Zach | CHP-QUE | Mike Thompson | Waterford, ON | Montreal |
A full integrated team list can be found here: https://www.swimming.ca/en/national-teams/senior-national-teams/commonwe...
ABOUT SWIMMING CANADA
Swimming Canada serves as the national governing body of competitive swimming. We inspire Canadians through world leading performances to embrace a lifestyle of swimming, sport, fitness and health. Canadians are global leaders in high performance swimming and development for both able-bodied swimmers and swimmers with a disability. Swimming is recognized as one of the most celebrated and successful Canadian summer Olympic and Paralympic sports.
ABOUT COMMONWEALTH GAMES CANADA
Commonwealth Games Canada (CGC) is the international franchise holder for the Commonwealth Games and Commonwealth movement in Canada, and an active, contributing member of the Canadian sport community. The mission of CGC is to strengthen sport within Canada and throughout the Commonwealth by participating in the Commonwealth Games and by using sport as a development tool. Visit www.commonwealthgames.ca for information.
For interview requests and information on Swimming Canada:
Nathan White
Senior Manager, Communications
Swimming Canada
For additional information on the Gold Coast 2018 Canadian Team or CGC:
Sylvie Bigras
Communications Chief
Team Canada – Gold Coast 2018
613 298 1625