Canada to make its basketball debut at the 2018 Commonwealth Games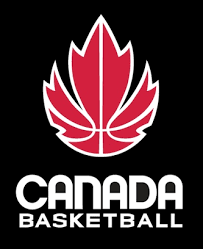 Canada is set to take to the courts in Cairns and Townsville and make its basketball debut at the 2018 Commonwealth Games. The sport, in its second appearance at the Games, is back after a twelve-year absence. The last time basketball was featured was at the 2006 Melbourne Games, host nation Australia took gold in both the women's and men's tournaments. Canada had not fielded teams.
The round-robin power pool play is being held concurrently in the satellite cities of Cairns and Townsville - 1,413 and 1,759 km respectively from Gold Coast.
The top four women's and men's teams will travel back to Gold Coast to compete in the semi-finals and medal matches. The women's gold medal match will be played on Saturday, April 14th and the men's on the 15th.
On the women's side, the Australian team is the heavy favourite with Canada expected to be the biggest challenge to the host nation.
"We saw Australia release their roster, so we realize how they're going to have a great team here and we're excited for that chance to match up with them," said Canada's women's coach Stephen BAUR.
BAUR's young Canadian women's team, with no player over 24, is shaping up as the biggest challenger to the host nation. Centre Ruth HAMBLIN and guard Shay COLLEY played for the world No.5 national team last year, while the remaining players at GC2018 have come through Canada's vaunted junior program.
Canada's men's team will open the tournament at 5:30 PM local (3:30 AM ET) against host nation Australia at the Cairns Convention Centre.
"Having the opportunity to represent Canada is always a tremendous honour and to do so at the 2018 Commonwealth Games will be a great experience for our U SPORTS players." - Kirby Schepp, Men's Head Coach
The women will face England at 6:30 PM local (4:30 AM ET) from the Townsville Entertainment and Convention Centre. Fans in Canada can catch all the action streaming live on DAZN
Click here for a complete basketball schedule at Gold Coast 2018.
Media requests in Gold Coast
Helene Lavigne hlavignetranslations@gmail.com
+61 (0) 435 301 873
Media requests in Canada
Matt Walker : mwalker@basketball.ca