365 DAYS TILL BIRMINGHAM 2022!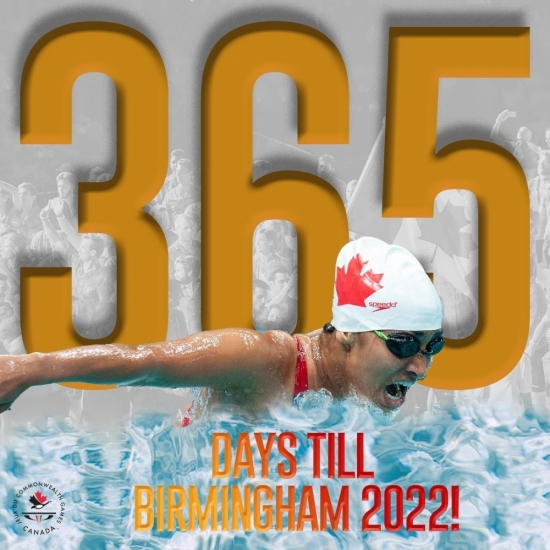 Mark Your Calendars! The Birmingham 2022 Commonwealth Games are 365 days away!
The Games will take place from July 28th – August 8th, 2022, with Canadian athletes competing in sports such as rugby, athletics, badminton, wheelchair basketball 3×3, swimming, and lawn bowling.
Team Canada is ready! Are you?