Glasgow 2014 Extends Global Reach of Games With Canadian Broadcast Deal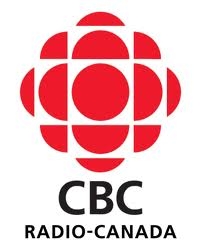 Glasgow 2014 extends global reach of Games with Canadian broadcast deal
Glasgow 2014 today (Monday, 17 March) further extended the global television reach of the Commonwealth Games with the appointment of CBC/Radio-Canada as its latest Broadcast Rights Holder.The Canadian national public broadcaster's coverage will include daily multi-platform coverage on TV, radio and online platforms.The coverage will connect Canadians to the stories and athletic competitions during Games time.
This latest agreement complements the existing broadcast deals for the Games and provides further proof of the strong appeal to the world's broadcasters of Glasgow 2014.
Glasgow 2014 will be the biggest multi-sport event Scotland has ever hosted and around 4,500 athletes from 71 nations and territories will take part in the Games with 17 sports on show across the 11 days of competition.It is anticipated that a total audience of 1.5 billion worldwide will experience Glasgow 2014's sports action and Opening and Closing Ceremonies through a range of international television and radio channels – creating a once-in-a-generation opportunity for Glasgow and Scotland to engage and inspire young people across the globe.
The sale of broadcast right packages worldwide is a part of Glasgow 2014's commercial programme which aims to raise around £100million in revenue through licensing, merchandise, sponsorship and ticketing.
Announcing the agreement with CBC, Glasgow 2014 Chief Executive, David Grevemberg, said: "We are thrilled that through our partnership with CBC, viewers in Canada will have the chance to be part of the Glasgow 2014 Commonwealth Games – the largest sporting event ever to be held in Scotland – and can sit back and enjoy the world-class sporting competition that will be on offer across a range of exciting events."
Jeffrey Orridge, CBC Executive Director of Sport Properties and General Manager, Olympics, said: "We are committed to providing Canadians with access to the best national and international sporting events connecting viewers with the victories, challenges and stories of home-grown athletes and teams.Through our partnership, the Glasgow 2014 Commonwealth Games will reach a broad audience and further the connections between Canadians and the world-class athletes that represent them as they journey to Rio in 2016."
Dr Andrew Pipe, CGC President, said: "With this broadcast all Canadians can follow the stories and watch the many medal performances, by 260 of Canada's best and most promising summer athletes – making us all proud and inspiring the next generation of athletes.The road to Rio runs through Glasgow and these Commonwealth Games are where Canada's next sports stars are born."
Mike Hooper, CEO of the Commonwealth Games Federation, said: "I'm delighted that CBC will be sharing the excitement of the Glasgow 2014 Commonwealth Games with millions of Canadians this summer. This year will be the 60th anniversary of the close relationship between CBC and the Commonwealth Games; in 1954 CBC was the host broadcaster for the Vancouver Games, and CBC has the distinction of having produced North America's first live sports broadcast when it showed the famous 'Miracle Mile' race featuring England's Roger Bannister and Australia's John Landy. Canada is a hugely important market for the Commonwealth Games family, and we hope Canadian viewers will be showing their support for the dedicated athletes of Team Canada, thanks to the daily coverage provided by CBC, and enjoying the celebration of the Commonwealth that will be Glasgow 2014."