Dr. Andrew Pipe Honoured with Commonwealth Games Award of Merit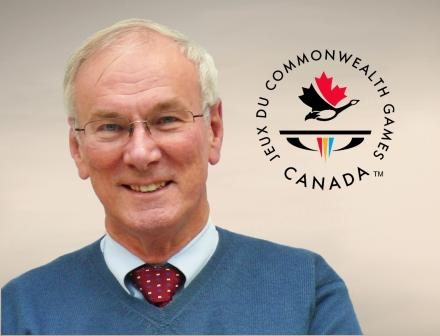 (March 31, 2018) Gold Coast Australia – Dr. Andrew Pipe, Past President, Commonwealth Games Canada (CGC) has been honoured with a Commonwealth Games Federation (CGF) Award of Merit. At a ceremony today in Gold Coast Australia, with only days until the opening ceremony of the 2018 Gold Coast Commonwealth Games, the Commonwealth Games Federation honoured Dr. Pipe for his outstanding service to sports and community development for distinguished services rendered to the Commonwealth Games movement, including the games themselves, to the federation and to a Commonwealth Games Association.
Presented by CGF President Louise Martin, the honour was awarded on the recommendation of the executive board at the general assembly. At the General Assembly, the award is presented to nominated individuals whose voluntary contribution and achievements have significantly impacted on society and its work, or represent the society in an exemplary way, in particular in the fields of sport and youth.
Dr. Pipe was nominated by Commonwealth Games Canada for his significant contribution to the Commonwealth Games movement in providing leadership and direction in his roles as President, Commonwealth Games Foundation of Canada (CGFC), Past President, Commonwealth Games Association of Canada (CGC) and Member of the CGF Medical Commission.
"I can't think of an individual more deserving of our nomination or of receiving this ultimate recognition," said Richard Powers, President of Commonwealth Games Canada. "For over thirty years Dr. Andrew Pipe has contributed countless hours of volunteer time advocating, promoting and securing a fair, ethical, safe and healthy sport environment for Canada's Commonwealth athletes and the broader Commonwealth sport community."
For more information on Dr. Andrew Pipe, please visit the Commonwealth Games Canada website for his biography.
-30-