CGC Partners
PREMIERE PARTNERS

Sport Canada works to help Canadians participate and excel in sport. As part of the Department of Canadian Heritage, Sport Canada strengthens the unique contribution that sport makes to Canadian identity, culture and society. Sport Canada strives to enhance opportunities for all Canadians to participate and excel in sport. This is achieved by enhancing the capacity and coordination of the Canadian sport system, encouraging participation in sport and enabling Canadians with talents and dedication to achieve excellence at the international level. Sport Canada has provides funds to CSC for the development of Canada's athletes & coaches, including sending Canadian Teams to the Commonwealth Games.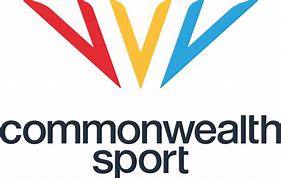 The Commonwealth Games Federation is responsible for the direction and control of the Commonwealth Games. As a means of improving society and the general well being of the people of the Commonwealth, the CGF also encourages and assists education via sport development and physical recreation. Underlying every decision made by the CGF are three core values: Humanity, Equality, and Destiny. These values help to inspire and unite millions of people and symbolize the board mandate of the CGF within the Commonwealth. CGF funds the Capacity Support Program, a CSC SportWORKS initiative.
PROGRAM PARTNERS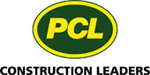 PCL Constructors Canada Inc. is a group of independent construction companies that carries out work across Canada, the United States, the Caribbean, and in Australia. These diverse operations in the civil infrastructure, heavy industrial, and buildings markets are supported by a strategic presence in 31 major centres. Together, these companies have an annual construction volume of more than $8 billion, making PCL the largest contracting organization in Canada and one of the largest in the United States. PCL believes in building strong communities by contributing time, talent, and resources to the communities in which employees live and build. PCL has supported CSC since 2002, and to date has raised more than $2.9 million to support Canadian athletes participating in the Commonwealth Games.

Gowling WLG is an international law firm built on the belief that the best way to serve you is to be in tune with your world, aligned with your opportunity and ambitious for your success. With more than 1,500 legal professionals around the world, we provide our clients with in-depth knowledge in key global sectors and a suite of legal services at home and abroad. We see the world through our clients' eyes, and collaborate across countries, offices, service areas and sectors to help them succeed, no matter how challenging the circumstances.

Kukri Sports, part of the JD Group, is an international sportswear manufacturer that supplies quality custom team wear to over 100 sports. Formed in 1999, Kukri partners with thousands of teams, schools and universities across the globe. Kukri Sports Canada has offices in both Vancouver and Toronto and partners with a number of provincial bodies across a wide range of sports.
SUPPLIERS / PROVIDERS

OPIN, Canada's largest Drupal firm, are proud to be one of the few Acquia-certified companies within Canada, with all of our developers possessing multiple Drupal certifications and complete training. Additionally, our Project Managers are certified from the Project Management Institute, allowing for transparency and precision during the entire duration of your project. Our team is constantly involved with the Drupal community world-wide and strive to continuously provide exceptional customer service.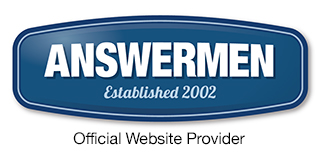 It's simple; Answermen LTD. is a boutique digital agency that works with select clients to leverage our marketing, design and web development smarts. Clients get timely advice and custom solutions that drive their organizations - we get paid to work with great people! We've collaborated with CSC for over 10 years, helping to build and maintain their online brand. Our close partnership approach has also helped us forge relationships with many other sport and non-profit organizations. If you need to promote your product or service, expand your membership or just delight more people - we can help - We've got answers!