Opening Ceremony leaves lasting impression on young Canadian athletes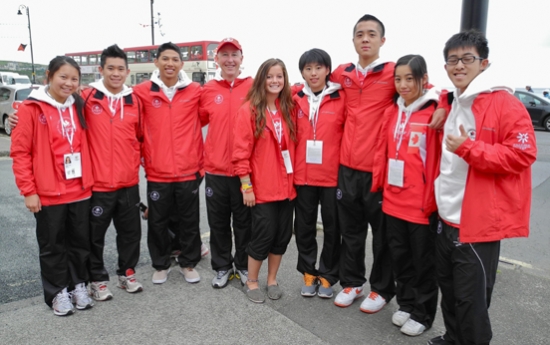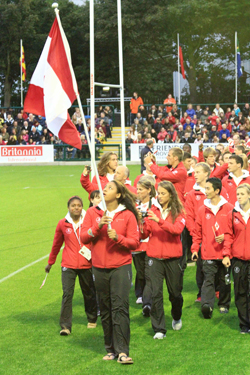 DOUGLAS, ISLE OF MAN (September 8, 2011) – It was an important "first" for members of Team Canada at the Commonwealth Youth Games on the Isle of Man – their first Opening Ceremony at a major international multi-sport competition.
The Games have brought together top athletes aged 14-18 from more than 60 Commonwealth nations and territories around the world.
Canadians are competing in six sports: Athletics, Badminton, Boxing, Cycling, Men's Gymnastics and Rugby 7's. Competition starts on Friday, September 9th and runs through Sunday, the 11th.
The Opening Ceremony featured over 225 dancers, musicians and actors paying tribute to the Isle of Man's heritage. The performance opened with a welcome from 'Mannanan', the Manx Sea god. It moved through time, evoking the spirit of the Manx Faeries and Mannanan's Cloak, the mythical protector of the Island.
It closed with modern themes and the emergence of the 'Spirit of Youth', with gymnasts and parkour specialists demonstrating their skills.
Team Canada was led into the Isle of Man's National Sport Stadium by 16-year-old Asianna Covington (Surrey, BC), the reigning Canadian junior champion in both discus and hammer. She will compete in the discus on Friday, September 9th.
Team Canada is made up of 56 athletes from across Canada, with the largest contingents from Ontario, BC and Quebec. The youngest athlete is 15-year-old Deshaunda Morrison (Calgary, AB) and the oldest is 18-year-old rugby player, Lukas Balkovec (Kitchener, ON).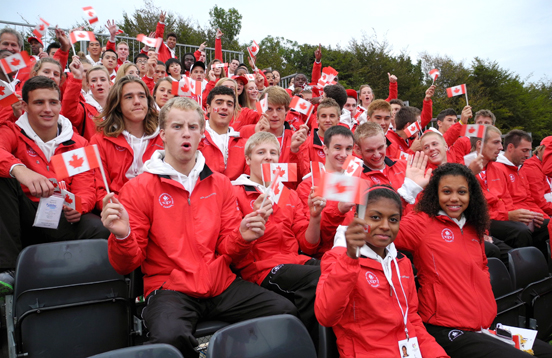 The full team list can be downloaded here. Games results, images and individual bios for the athletes and coaches can be found at www.commonwealthgames.ca/games/isleofman
- 30 -
Derek Johnston
Communications
Commonwealth Games Canada
(613) 794-1876
media@commonwealthgames.ca