New senior coach Wilby joins High Performance team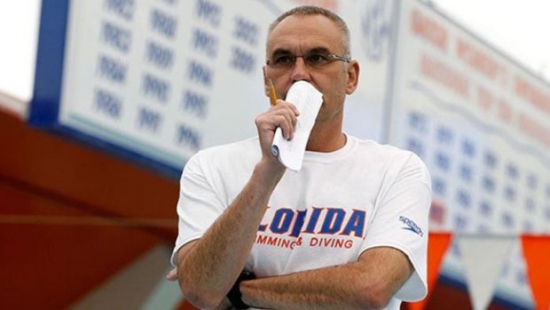 Swimming Canada is adding yet another internationally renowned coach to its stable of High Performance leaders.
Martyn Wilby has accepted the new role of senior coach. This leadership position will work in a team environment to support High Performance Director John Atkinson in the areas of technical leadership, performance standards and high performance coach development across the Olympic program.
"Swimming Canada is delighted to have Martyn join our team," said CEO Ahmed El-Awadi. "His addition will bring additional experience and bandwidth to expand the reach and impact of our strategic plan.
Wilby is the latest high-profile coach to join the team, as Swimming Canada continues to enhance its High Performance program.
"I've been really impressed with what John, (National Development Coach) Ken (McKinnon) and the staff have done over the last four and a half years. They've obviously changed the culture of swimming in Canada," Wilby said. "I'm looking forward to working with that team, and helping swimming in Canada further progress."
Wilby will serve as Head Coach at major international meets, and oversee camps, programs and budgets. He will also provide leadership to coaches and swimmers throughout the country, visiting Swimming Canada High Performance Centres and club programs. He will be a major contributor to setting the strategic and operational direction for Swimming Canada's integrated World Class Pathway, and serve as a link to national and international associations.
Wilby's distinguished career includes 19 years at the University of Florida, where he worked alongside 2012 U.S. Olympic Men's Head Coach Gregg Troy. Wilby was associate head coach for the Gators from 2006 to 2016 and coached multiple NCAA and Olympic champions.
"Martyn brings a wealth of experience to Canada that will serve our programs well in the quad to the Tokyo 2020 Olympic Games," Atkinson said. "His experience of North American swimming and world-class credentials will be a major asset. He is well respected throughout Canada and the world."
"His role will be to work with swimmers and coaches throughout Canada who will be targeting podium performances in Tokyo, as well as leading the technical aspect to our senior national teams," Atkinson said. "Martyn's appointment, along with Distance/Open Water Coach Mark Perry and our existing Development Coach Ken McKinnon, will ensure our technical work with coaches and swimmers will be at the highest level ever. This will be extremely positive for swimming in Canada and our international results."
Wilby has coached world-record holder Gemma Spofforth, and Olympic medallists including Conor Dwyer, Elizabeth Beisel and Caeleb Dressel. His swimmers have won Olympic medals at every Games since Sydney 2000, where he also served as Olympic Head Coach for Barbados. In 2010, the Florida women's team earned a national championship, the school's first in 28 years, and Wilby played an instrumental role. He also served as Head Coach for Malaysia in 1997.
"I've worked with a variety of countries and federations and observed many different ways of doing things," Wilby said. "I think that's something I can bring to the table in Canada."

— Martyn Wilby
"I've worked with a variety of countries and federations and observed many different ways of doing things," Wilby said. "I think that's something I can bring to the table in Canada."
He will be joining Swimming Canada in March after wrapping up his current contract with T2 Aquatics in Naples, Fla., which he joined last year.
"It was a short period but it's an amazing club with a great future. It's hard to leave but this is the opportunity of a lifetime," Wilby said.
Originally from Darlington, England, Wilby swam internationally for Great Britain from 1982 to 1986. He has spent most of the past 26 years in Gainesville, Fla. The father of two (daughter Kendal, 19, and son Mason, 17) plans to relocate to Toronto with his wife Jill.
"My plan will be to go around and visit as many coaches and athletes as possible and find out from them how I can best help them towards Tokyo 2020," he said. "Each coach has their own way of doing things and their own process. It's my job to help them with their process."