MacPherson Named Commonwealth Games CEO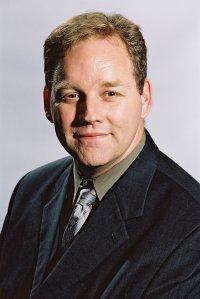 FOR IMMEDIATE RELEASE
OTTAWA, July 5, 2011 – Dr. Andrew Pipe, President of Commonwealth Games Canada (CGC), today announced that Brian MacPherson is the organization's new Chief Executive Officer.
"Brian is a proven leader with an abundance of highly relevant experience," stated Dr. Pipe. "An innovator and strategic thinker, he has led several national sport organizations and each one has achieved record-level performances, on and off the field of play."
MacPherson brings to CGC a quarter century in senior leadership positions in Canadian high performance sport. A former Executive Director at the Federation of Canadian Archers as well as Water Ski and Wakeboard Canada, he also served as Chief Executive Officer for the Canadian Paralympic Committee (CPC). There, he built successful partnerships and sponsorships that increased CPC revenues by a factor of ten. During his tenure, Canadian teams produced best-ever results in both summer and winter Paralympic Games.
"Joining Commonwealth Games Canada feels like a really good fit," said MacPherson, who officially starts his new position on the first of September. "Along with the high performance sport experience, I've also put together a number of sport development programs for various organizations – all of which helped to boost membership numbers and generate higher levels of awareness. I'm really looking forward to producing some outstanding results working with CGC staff in the International Development through Sport area."
Soldier On is one of the sport development programs that MacPherson spearheaded while running the Canadian Paralympic Committee. It has provided hundreds of disabled veterans of the Afghanistan war with meaningful opportunities to get involved in a variety of sports. A number of these former soldiers are now elite athletes and some are even vying for spots at next year's Paralympic Summer Games in London, England.
"It feels great to be a member of the CGC family, building on its recent successes and moving Commonwealth sport to the next level." says MacPherson.
Building the Commonwealth sport brand will be one of the new CEO's top priorities, along with expanding program offerings, assessing the conditions for a potential bid to host an upcoming Commonwealth Games, and enhancing both the number and quality of strategic partnerships.
MacPherson replaces Thomas Jones whose 6-year tenure included two Commonwealth Games (Melbourne 2006 and Delhi 2010), a Commonwealth Youth Games (Pune, India 2008), and a period of significant growth for CGC's innovative International Development through Sport (IDS) program. Jones stepped down in March to pursue career opportunities in his home province of British Columbia.
According to Dr. Pipe, "Through Tom's leadership, we're headed down a very positive path, and Brian is precisely the right individual to accelerate that progress even further."
CGC's Director of Sport, Scott Stevenson, will serve as Interim CEO until MacPherson steps into the full-time role at the beginning of September.
An avid canoeist, MacPherson and his wife, Sandi, have two teenaged boys who share a passion for sport.
About Commonwealth Games Canada
Commonwealth Games Canada (CGC) is the international franchise holder for the Commonwealth Games and Commonwealth movement in Canada, and an active, contributing member of the Canadian sport community. The mission of Commonwealth Games Canada is to strengthen sport within Canada and throughout the Commonwealth, by participating in the Commonwealth Games and by using sport as a development tool.
- 30 -
For further information, contact:
Brian MacPherson
Chief Executive Officer
Commonwealth Games Canada
(613) 795-5155
brian.macpherson@sympatico.ca