KUKRI SPORTS NAMED 2021 OUTSTANDING PARTNER AT CANADIAN COMMONWEALTH SPORT AWARDS

Global Sportswear Brand Kukri Continues as Team Canada's Official Apparel Supplier for Birmingham 2022 Commonwealth Games
OTTAWA – October 13, 2021 - Commonwealth Sport Canada (CSC) is proud to announce that Kukri Sports has been named Outstanding Partner at the 2021 Canadian Commonwealth Sport Awards. The award was announced during a virtual ceremony held on September 26th, click here for video.
"Kukri Sports has become an integral partner of Commonwealth Sport Canada", said Richard Powers, CSC President. "They are a great company but the real advantage to CSC is the people that represent them here in Canada. They have been wonderful to work with and we are really looking forward to working with them again in Birmingham 2022."
Kukri Sports is a global custom sportswear manufacturer supporting over 100 sports, for national teams, schools, universities and professional teams and clubs. Founded in 1999 and headquartered in the UK, the company has evolved from a rugby specific supplier to an international sportswear manufacturer.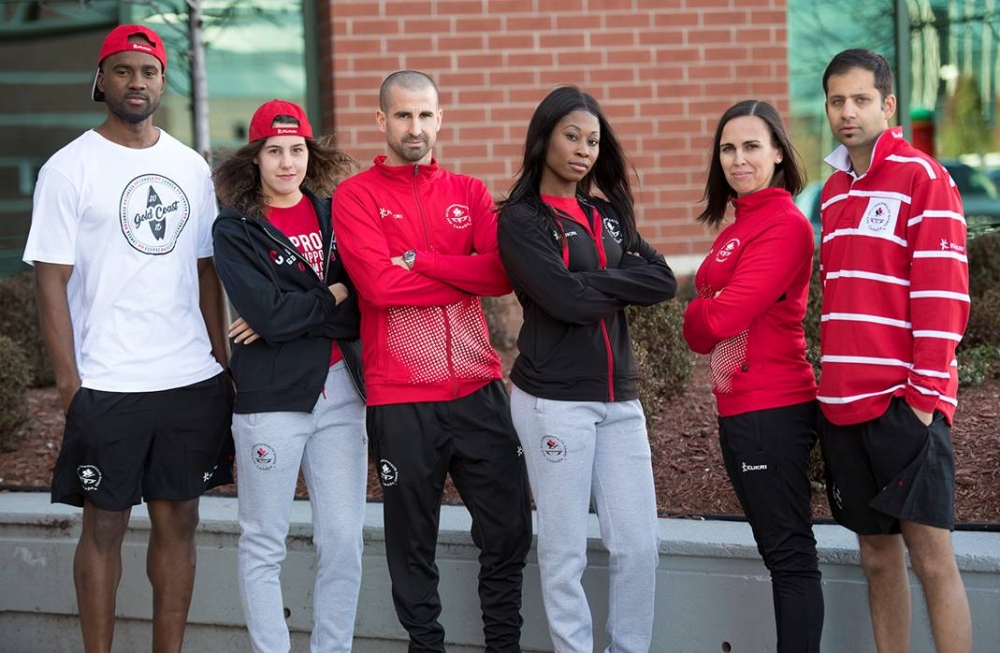 "Kukri Sports ensured that the look of our team was exactly what we wanted", said Claire Carver-Dias, Canada's Chef de Mission at the 2018 Gold Coast Games. "That package you get is so important; it's kind of the wrapping to the whole experience. You know that the clothing is what shows you off as a Canadian athlete and you wear those items proudly. It was so great to work with a partner like Kukri at these Games, who understood and really listened and made our vision come true."
A part of CSC's mission, sustainability, is also a goal of Kukri Sports. Canadian athletes at the Birmingham Games will wear clothing made from fabrics made with recycled products.
"The key for us is always attention to detail", said Jamie Williams, Kukri Sports Sales Director. "One of the things that we are very passionate about is ensuring that we really take that detail into consideration - for example different inseams, different measurements on sleeves and so on – all to make sure that the athlete feels comfortable. We work in an industry which is constantly changing and evolving and athlete requirements also change."
The partnership between CSC and Kukri Sports for the Birmingham 2022 Commonwealth Games includes an increased clothing commitment from 2018, uniform storage, shipping and tailoring on site at the Games, as well as corporate apparel for CSC representatives.
Kukri Sports Canada has offices in Vancouver and Toronto and partners with a number of provincial bodies across a wide range of sports. To know more about Kukri Sports, please visit: https://kukrisports.ca.
For more information:
Commonwealth Sport Canada
Brian MacPherson
Chief Executive Officer
613.244.6868 x 226
brian@commonwealthsport.ca
ABOUT COMMONWEALTH SPORT CANADA
Commonwealth Sport Canada (CSC) is the franchise holder for the Commonwealth Games and Commonwealth sport movement in Canada. CSC supports Canada's athletes to achieve excellence at Olympic and Paralympic Games and world championships, enriches the lives of youth across the Commonwealth and hosts the Commonwealth Games. For additional information go to: www.commonwealthsport.ca.