Isle of Man Commonwealth Youth Games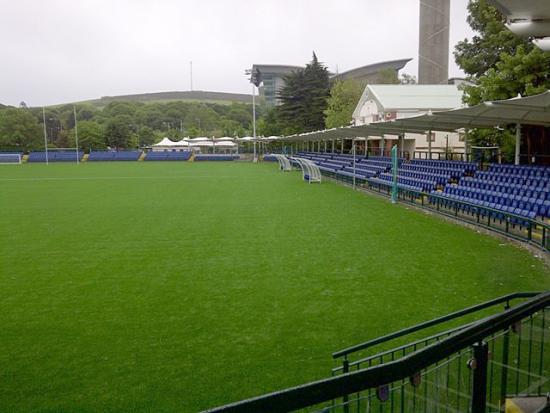 There will be several interesting storylines when the Commonwealth Youth Games get underway on the Isle of Man in September, not the least of which will be witnessing the next generation of national team athletes and coaches, many of whom will be enjoying their first international multi-sport Games experience.
The Youth Games have been held three previous times and are similar in structure to the senior Commonwealth Games, but feature athletes 13 to 18 years of age. It will be Canada's second time participating, the first having been in 2008 in Pune, India.
The Games provide unique opportunities for athletes, coaches and the national sport organizations (NSO's) as a whole. "It's a chance to test yourself against world-class competition," says Scott Stevenson, Commonwealth Games Canada's Director of Sport and interim CEO. "And for the NSO's, the Games strengthen youth development programs and provide a useful window on the quality of organizational systems and planning."
Carla Nicholls, Athletics Canada's National Development Coach also sees the Youth Games as an important building block.
"These Games are a definite priority in the development of our athletes," she says.
If you take the ferry from Liverpool, England, it docks
at Douglas Harbour.
Nicholls has helped introduce a long-term development model aimed at preparing Canada's next generation of world-class track and field athletes.
"If we do the right thing at the right stage, we'll have a better chance at doing well when it counts," she adds. "It's more about the experience than the medals," she maintains. "The emphasis is on enhancing the process of skill development and teaching them how to compete."
She notes many of the athletes attending the Games are being prepared for entry into the Olympic development program.
The Isle of Man Games are also a huge opportunity for young Canadian rugby players who will be competing in rugby sevens, which was recently added to the sport programme for the 2016 Olympic Summer Games in Brazil.
With 12 years of experience in the sport, Shane Thompson will coach the Canadian squad this September in a Commonwealth Games tournament that promises lightning fast action and tough physical play.
"The Youth Commonwealth Games will be a great chance for these players to be exposed to rugby sevens," Thompson said. "As a player, I never tried sevens until I was 23 because these opportunities just weren't available. Now with the recent Olympic announcement, kids are excited about the sport and I'm excited about the opportunities for them."
From September 9th through the 11th, 69 Commonwealth nations and territories will be taking advantage of the topnotch venues provided by the Isle of Man. Canadian athletes will take on world-class competition in six sports: athletics, badminton, boxing, cycling, men's gymnastics and rugby sevens. Full details on the Isle of Man Commonwealth Youth Games can be found at: www.cyg2011.com.