DAZN CANADA LANDS EXCLUSIVE RIGHTS TO 2018 COMMONWEALTH GAMES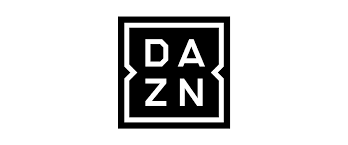 Toronto, Canada - Commonwealth Games Canada and DAZN Canada, announced jointly today that the leading live-streaming sports service will be the exclusive broadcast partner of the upcoming 2018 Gold Coast Commonwealth Games. In celebration of the new partnership, Team Canada's Opening Ceremony flag bearer was also unveiled.
Draped by a 25-foot Canadian flag as the backdrop, at Beach Blast, an indoor beach volleyball facility in Toronto's west end, Commonwealth Games Canada unveiled the official Flag Bearer for Team Canada: Diver Meaghan Benfeito (Montreal, QC).
The two-time Commonwealth gold medalist and three-time Olympic bronze medalist will lead Canada's athletes into Carrara Stadium on April 4, 2018.
"The Commonwealth Games has often been a launching pad for so many of Canada's greatest athletes, seen by many as an integral part of achieving success at the Olympic and Paralympic Games. We are really excited to be able to provide fans the platform to cheer on Team Canada this upcoming April," said Alex Rice, Managing Director for Rights and Strategic Development, at DAZN. "We are continuing to expand our sports offering in Canada and so proud to be able to put a national spotlight on the country's best athletes."
"Our goal is to provide an environment at the Commonwealth Games that enables Canadian athletes to achieve their optimal performance," said Claire Carver-Dias, Team Canada 2018 Chef de Mission. "Through our partnership with DAZN Canada, Canadians can cheer on Team Canada and celebrate every medal, cheer for every broken record, and be inspired by our athletes' stories of triumph and challenge."
This announcement marks the first time the Commonwealth Games broadcast rights will be held exclusively by a live streaming platform. The new partnership between DAZN and the Commonwealth Games will result in hundreds of hours of live coverage from 26 sports streamed on the DAZN Canada platform, where the likes of Olympic medalists such as Andre DeGrasse, Penny Oleksiak, Kylie Masse and Meaghan Benfeito will compete for Commonwealth supremacy.
"It is with great pride and appreciation that I will carry the flag into the opening ceremonies of the 2018 Commonwealth Games in Gold Coast. I can't wait to live that special moment with the entire Canadian delegation. Marching with a group of inspiring athletes, with whom I share dreams and a common passion for sport, is an amazing feeling. It is a great responsibility to lead the team in to the stadium, but also an incredible honour that will forever be one of the top highlights of my career," added Meaghan Benfeito, Canadian Team diver, three-time Commonwealth gold medalist and two-time Olympic bronze medalist.
It is expected that more than 280 athletes from Canada will compete in 18 sports and 7 para-sports including athletics, diving, swimming, gymnastics and cycling. Canada consistently ranks among the top 3 countries in medal count and numerous records are broken. Of the 265 athletes who were members of Canada's Commonwealth Games Team in 2014, 53% of these were on the Rio 2016 Olympic Team. A total of 28 Olympians contributed to Team Canada's 22 Olympic medals in Rio 2016. Of those 28 medalists, 21 were Commonwealth athletes.
DAZN's playback experience will allow Canadians the opportunity to watch LIVE, pause or catch up on any missed Commonwealth Games moments and experience the drive for 100 Canadian medals in full HD – ensuring fans never miss a moment of content, even from another time zone. Canadians will be able to see Canada go for gold in Australia when and how they want, with content available on many of their preferred smart TVs, mobile, game console and tablet devices.
The Commonwealth Games take place from April 4 to 15, 2018, featuring the best summer athletes from more than 70 nations and territories.