Cyclist Kelsey Mitchell Wins Her Second Silver Medal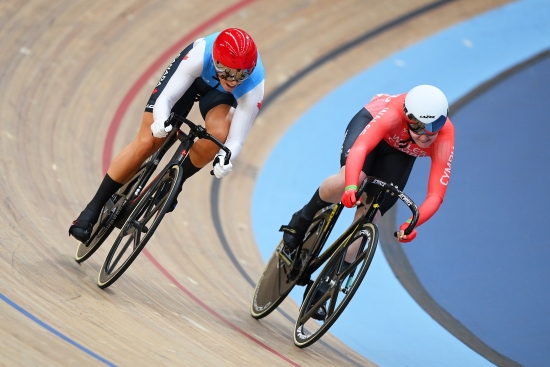 July 30, 2022: Canada's Kelsey Mitchell of Sherwood Park, AB, reached the Commonwealth Games podium again today at the Lee Valley VeloPark in London.
After the team medal yesterday, today Olympic gold medalist Mitchell was second in the finals to win the Women's Sprint silver.
"Every competition is tough – you go out there and give it your best," said Mitchell today in London. "I gave it my best in the Team Sprint and it was silver. I know everyone gave it their best, so it was nice to be on the podium with the team. Here today, you go into every race trying to win that gold and I came up a bit short, but I definitely gave it my all and came away with the silver.... Ellesse (Andrews) raced amazing, she's a strong competitor and I'm excited to race her again."
Ellesse Andrews of New Zealand won gold, and Emma Finucane of Wales the bronze medal.
Link to all of today's results: https://www.birmingham2022.com/results/day-by-day Commonwealth Games track cycling events continue on Sunday.
Contact information for Team Canada media attachés can be found on the Team Canada 2022 Media page.