COMMONWEALTH SPORT CANADA ANNOUNCES TEAM CANADA LEADS FOR BIRMINGHAM 2022 COMMONWEALTH GAMES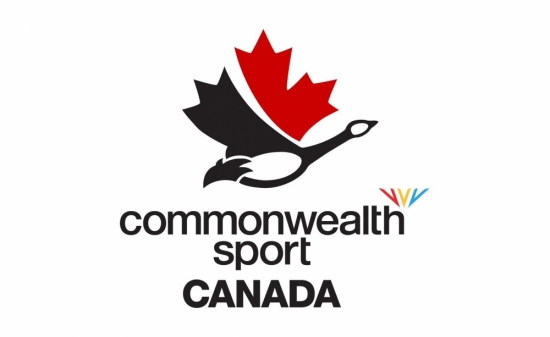 February 17, 2021 - Commonwealth Sport Canada (CSC) today announced the Team Canada mission staff leads for the 2022 Commonwealth Games in Birmingham England.
After an extensive selection process, today's announcement appoints leaders in key areas for the Birmingham 2022 Team Canada mission including Health Services, Team Operations, Communications and Safety and Security. Appointments include, Mark Bolduc, Team Leader - Safety and Security, Patrick Kenny, Team Leader - Communications, Kelly Laframboise, Team Leader – Operations, Marni Wesner, Team Leader – Health Services and Antoine Atallah, Health Services Clinic Manager.
CSC leadership expressed their excitement at today's announcement as an important milestone.
"With these appointments, CSC continues the tradition of punching above its weight, providing a first-class Mission Team in support of Canada's athletes and coaches on their journey to Olympic and Paralympic success," said CSC President Richard Powers.
Scott Stevenson, who was announced in 2020 as the Executive Director to lead Team Canada's preparation for the 2022 Commonwealth Games in Birmingham, noted the caliber and pedigree of his appointed team members.
"We are off to a great start with this experienced group of leaders. Last week we came together for our first virtual site visit to Birmingham, meeting with organizing committee leads in a variety of functional areas. I was very excited to observe the way our group represented Commonwealth Sport Canada and our team as we initiated our work together," said Stevenson. "We have a deep talent pool of leaders in Canada and I look forward to working with this group as we build towards Birmingham 2022."
With over 50 combined major multi-sport games to their credit including Commonwealth Games, Olympic Games, Paralympics, Pan Am Games and Canada Games, the leadership team will be responsible for the development, planning and execution of Team Canada Mission objectives in key areas. Supported by Commonwealth Sport Canada's full-time staff, the leadership team will also oversee the hiring and selection process to build a dedicated mission team to provide a welcoming environment and the support needed to enable a best ever performance by Canadian athletes at a Commonwealth Games.
Mark Bolduc, Team Leader – Safety and Security, has had extensive service in major events including the 2010 and 2012 Olympic Games and the 2010 Commonwealth Games in Delhi, India. During Bolduc's 32 years of service with the Royal Canadian Mounted Police (RCMP), he also worked on special task forces including the Prime Minister's Detail. In 2014, Bolduc joined the Canadian Olympic Committee (COC) as Security Manager for Youth Olympics, Pan American and Olympic Games.
Birmingham Team Leader - Communications Patrick Kenny oversaw the development of marketing and communications standards for the Canada Games as Director of Marketing and Communications for the Canada Games Council (2005-2017). Kenny has also supported Canada's best athletes for over 20 years at major international events with Skate Canada, Soccer Canada, Wrestling Canada and acted as Assistant Press Chief or Media Attaché for Commonwealth, Pan American and Olympic Games missions.
Kelly Laframboise, Team Leader - Operations. Kelly Laframboise has been with Commonwealth Sport Canada (Formerly Commonwealth Games Canada) since November of 1989 overseeing major games and youth games. Starting her sport career with Field Hockey Canada and Badminton Canada, Laframboise has over 30 years of experience in a Commonwealth Games management role. As Team Leader - Operations, among Laframboise's responsibilities, she manages the host organizing committee relationship, Team Canada travel requirements, registration and accreditation, Athlete's Village accommodations and mission team office set-up.
With dedicated experience at FISU, Pan American and Olympic Games, Dr. Marni Wesner, Team Leader - Health Services, has also provided medical services at major domestic and international events including the Alberta Games, the IAAF World Track and Field Championships, IIHF Women's World Hockey Championships, World Figure Skating Championships and World Basketball Championships. Wesner has also acted as CMO for Hockey Canada (2000-2006), Skate Canada (2010-2015) and Basketball Canada (2014-present).
The Health Services Clinic Manager for the 2022 Games will be Antoine Atallah. With years of multi-sport games experience, Atallah is General Manager of Major Games Integration and Health Services at Major Games Canada. In addition to the Commonwealth Games, Atallah also manages the health services at other major games including the Canada Games, Jeux de la Francophonie, Universiade, Paralympic Games and Olympic Games.
Looking to make a world of difference at the Games for everyone, the 22nd Commonwealth Games will be held from July 28 until August 8, 2022 in Birmingham, England. The twelve-day sporting and cultural event will feature 19 sports and 8 para-sports as part of its program with up to 4,500 athletes taking part. The Commonwealth Games are the only multi-sport event that feature equal standing for sport and para-sport events, and these 2022 Games will showcase the largest para-sport program ever. In addition, for the first time in its history, the Games will feature more medal events for women (135) than men (133).
With 71 participating countries taking part in the Commonwealth Games, the 2022 Games will offer a valuable opportunity for all Canadian athletes, as an integral step on the path to Olympic and Paralympic success.
ABOUT COMMONWEALTH SPORT CANADA
Commonwealth Sport Canada (CSC) is the franchise holder for the Commonwealth Games and the Commonwealth sport movement in Canada. CSC supports Canada's athletes to achieve excellence at Olympic and Paralympic Games and world championships, enriches the lives of youth across the Commonwealth and hosts the Commonwealth Games. For additional information go to: www.commonwealthsport.ca.
For more information, please contact:
Patrick Kenny
Communications Team Leader – Team Canada 2022
Email: patrick@commonwealthsport.ca
613 724 7160