Commonwealth Games Canada congratulates Anne Merklinger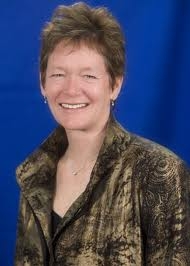 OTTAWA (January 26, 2012) – Commonwealth Games Canada (CGC) today added its voice to the chorus of congratulations to Anne Merklinger who has been named the new Chief Executive Officer at Own the Podium.
"We're delighted to see Anne moving into the CEO's role at Own the Podium," stated Dr. Andrew Pipe, President of Commonwealth Games Canada. "She's imminently well qualified – with unquestioned credentials as an athlete, coach and senior administrator – and one of the most well-respected sport leaders in the country. This news is going to be very well received right across the Canadian sport system." Dr. Pipe added that CGC is "excited and optimistic" about working with Merklinger to further advance high performance Commonwealth sport in Canada.
"Anne's sport background, coupled with her extensive knowledge of the Canadian sport system and her proven leadership abilities, make her an absolute natural for the top job at OTP," added Brian MacPherson, CGC's Chief Executive Officer. MacPherson noted that CGC enjoyed an excellent working relationship with Merklinger in her previous role as OTP's Director of Summer Sport. "Of course, many of the athletes and coaches representing Canada at the Olympic Summer Games have benefited from unique development opportunities at the Commonwealth Games," said MacPherson. "We developed an excellent partnership with Anne during the lead up to the 2010 Commonwealth Games in Delhi and we're looking forward to building on that foundation as she moves into the CEO's chair."