CGC interns break new ground with Games-management software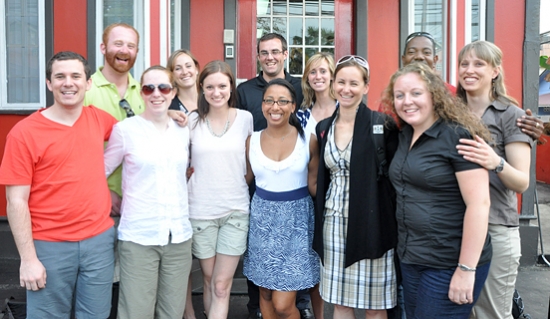 Natalie Brett may be relatively new to Zeus, but she is already singing the praises of the Games-management software program.
"Zeus will be a very useful tool to track our members' contact details, travel information and kit orders," says Brett, who is on a placement as a Capacity Support Officer (CSO) with the Falkland Islands Overseas Games Association (FIOGA). "It will eliminate the need for mass e-mails and follow-up phone calls. It's an incredible tool that we will be able to use to improve capacity within FIOGA."
Brett is one of 15 young Canadians working abroad as part of Commonwealth Games Canada (CGC)'s innovative Capacity Support Program (CSP), which is now in its third year. In May, during their first month in the field, Brett and her fellow CSOs attended special training sessions in Zeus, the implementation of which is a key part of their mandate as they work with host organizations over the next year.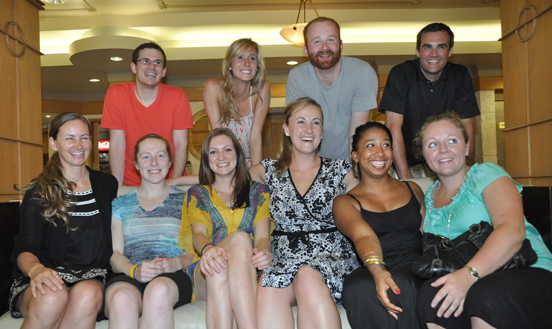 "With Zeus, there are so many opportunities for Commonwealth Games Associations and/or National Olympic Committees to become more organized and efficient with data and team management," says Denise Yuen, a CSO with the Commonwealth Games Association of Sri Lanka. "I'm blown away by what the system can do."
The CSP is co-funded by CGC, the Commonwealth Games Federation (CGF) and, this year, by the International Olympic Committee's (IOC) Olympic Solidarity program. Its goal is to augment the sport management capabilities of Commonwealth Games Associations and National Olympic Committees in developing countries, thus reinforcing CGC's mandate to encourage sport development. The latest CSP placements stretch from the Caribbean and the Americas to Africa, Asia and Oceania and run until March 31, 2012.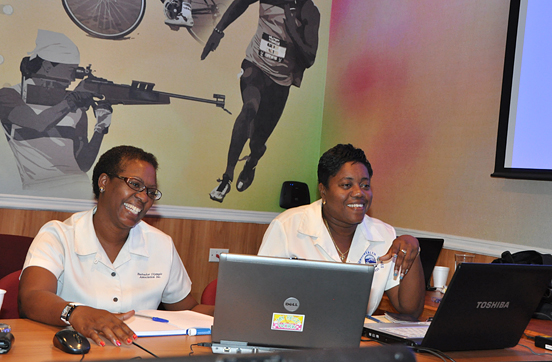 Now that they've completed their training and have settled into accommodations and offices in their host countries, most of the CSOs have already started sharing their newfound Games-management expertise with their host organizations. In Sri Lanka, for instance, Yuen and her colleagues are beginning to use the system to manage the Sri Lankan team heading to the Commonwealth Youth Games in Isle of Man in September. Brett, for her part, has begun running training sessions to introduce the system to many of the sport clubs and athletes throughout the Falkland Islands.
"The Zeus training really gave me some great ideas that I can implement in the office right away," says Matt Hill, who is working with the Antigua and Barbuda Olympic and Commonwealth Games Association (ABOA). "I believe ABOA will become more efficient in its operations, especially when it comes to preparing for the various Games it participates in."
Jordan Thomson, CSO with the Guyana National Olympic Committee, adds that he has "been continuously amazed at how comprehensive and useful this tool is for the many sporting organizations fortunate enough to use it. As organizations move towards modernizing their data management systems, it is easy to see that they are in good hands with Zeus."
-30-
To read more about our Capacity Support Program interns, click here.