BLACK HISTORY MONTH - BARBARA HOWARD: Ran Her Way into History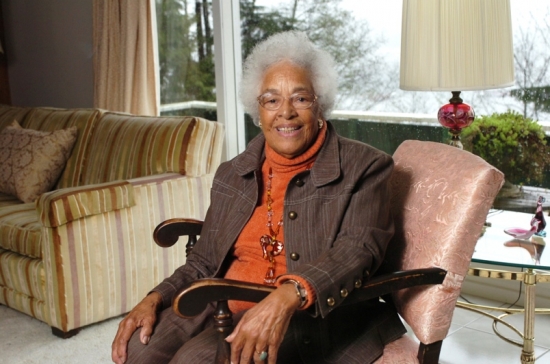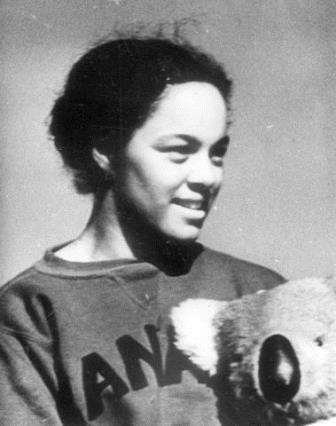 Born in Vancouver in 1920, Barbara Howard is one of the first Black female Commonwealth athletes to represent Canada in an international event. At the age of 17, Barbara ran 11.2 seconds in the 100-yard dash, breaking the British Empire Games record. A year later she competed in the 1938 British Empire Games in Sydney, Australia, earning a silver and a bronze medal in the 440-yard and 660-yard relay, respectively. Howard and her teammates spent 28 days on the ocean liner Aorangi and arrived in Australia in mid-January. Howard was an instant media darling. According to the Herald (20 January), "Barbara was a riot wherever she went, and the rush to get her autograph was exceptional," while Australian Women's Weekly (27 January) declared the "picturesque" Howard the "most popular girl in the Canadian team." Howard received many gifts from her Australian admirers, including a stuffed koala that she still had in her nineties. Howard echoed these remarks decades later. "It was exciting, but I didn't realize at the time how much of a novelty I was considered. Australia didn't allow foreigners in then, and because they saw very few Black people, they thought I was pretty special."
Off the track, Barbara followed a career in education, becoming the first Black person hired by the Vancouver School Board. She dedicated 43 years of her life to education, including teaching students with special needs, and 14 years as a physical education teacher. Additionally, Barbara was heavily involved in community and charity throughout her life. Barbara passed away on January 26, 2017, at the age of 96, leaving a legacy that continues to inspire others.
Awards and Recognition
Bronze and Silver British Empire Games Medallist, 1938

Remarkable Woman Award recipient, Vancouver Park Board, 2010

British Columbia Sports Hall of Fame inductee, 2012

Queen Elizabeth II Diamond Jubilee Medal recipient, 2013

Canada's Sports Hall of Fame inductee, 2015

Cambie Street Plaza renamed to Barbara Howard Plaza, 2018
Dr. Nicole Forrester (Olympian, Commonwealth Games Champion & 8-Time Canadian Champion), with Excerpts courtesy of the Canadian Encyclopedia; Photos courtesy of James Matthew (City of Vancouver Archives) and BurnabyNow Magazine.
BLACK HISTORY MONTH
In Canada, Black History Month was first introduced by the Ontario Black History Society and brought into legislation by one of the first Black Canadian women elected to the House of Commons, Jean Augustine, in 1996. In 2008, Black History month was first introduced as a motion by Senator Donald Oliver, the first Black Canadian man appointed to the Senate, and February was officially recognized as a month to celebrate the contribution of black Canadians. Diversity and Inclusion are core Commonwealth and Commonwealth sport Values. This month CGC celebrates Black Canadian athletes who have help shape Canadian sport, on and off the field of play.