COMMONWEALTH SPORT CANADA (CSC) MEDIA STATEMENT IN RESPONSE TO VICTORIA GOVERNMENT 2026 COMMONWEALTH GAMES HOST WITHDRAWAL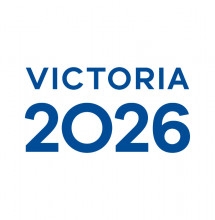 Commonwealth Sport Canada (CSC) was disappointed to learn of the 2026 Commonwealth Games Host Withdrawal. We are hopeful that a solution for the Games in 2026 is found that is in the best interest of the athletes and the wider Commonwealth Sport Movement.

Hosting a major multi-sport event like the Commonwealth Games remains a rare opportunity for significant transformational development of a community, region and country.

Canada is currently exploring the feasibility of hosting the 2030 Commonwealth Games and Alberta is the preferred Canadian candidate bid of Commonwealth Sport Canada (CSC).

In February 2023, the Alberta bid became the preferred Canadian candidate bid by CSC for the 2030 Commonwealth Games. The 2030 bid is the focus of CSC.

Through an Expression of Interest (EOI) submission, CSC communicated Canada's bid to host the 2030 Commonwealth Games to the Commonwealth Games Federation (CGF) by the deadline of February 28, 2023.

Alberta 2030 publicly launched the bid exploration phase in March 2023.

The bid exploration phase launch was a major step forward that enabled Alberta 2030 to officially begin working in collaboration with the Indigenous community, potential venue operators, partners and governments to do the necessary research, have more formal conversations with all potential stakeholders and evaluate the opportunity of formally moving forward with a 2030 Commonwealth Games Bid.

The domestic bid process for the Commonwealth Games includes the following steps/phases:

Exploration Phase: (non-binding meetings) – winter 2023

Hosting Proposal Phase: (share Feasibility assessment/Games Hosting Plan) – Summer 2023

Potential Bid Phase: (formal International Bidding) – Fall 2023

All partners together – Indigenous leaders, governments, community stakeholders and CSC will review the work done during the exploration phase and determine if Canada should pursue a formal Commonwealth Games Bid in the fall.

Alberta 2030 and partners continue to evaluate a potential bid for the Commonwealth Games. It is important that the 2030 Commonwealth Games build a cost-efficient, inclusive and sustainable legacy while acting as an economic catalyst for Provincial communities and Canada for many years to come.

If partners do not feel that objectives can be achieved, then a bid for 2030 will not be submitted.
Contacts:
Commonwealth Sport Canada: info@commonwealthsport.ca
Commonwealth Games Federation: media@thecgf.com
Alberta 2030 Commonwealth Games Corp.
Amanda Espinoza: communications@alberta2030.ca