Making a Difference & Becoming Different
SportWORKS Projects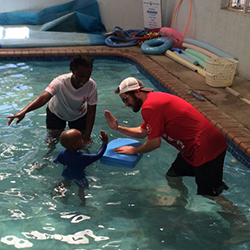 Commonwealth Games Canada has been involved in over 125 sport for development and sport development projects in over 30 countries around the world. Brief summaries of some of these projects are given below which includes: their geographic location, partners involved, and the associated CGC initiative.
The 2030 Agenda for Sustainable Development highlights sport as "an important enabler of sustainable development". It recognizes the growing contribution of sport to the realization of development and peace in its promotion of tolerance and respect, and the contributions it makes to the empowerment of women and girls, young people, individuals, and communities, as well as to health, education, gender equality and social inclusion objectives. Thanks to the generous support of the Government and Canada and our other donors, CGC is proud to be one of the world's pioneers of international sport for development and sport development work.
Display All Projects Below - or Filter Your Results:

Project Strong
Caribbean & Americas
Barbados
Caribbean & Americas
Dominica
Caribbean & Americas
Grenada
Caribbean & Americas
St. Kitts and Nevis
Caribbean & Americas
St. Vincent and the Grenadines
Caribbean & Americas
Trinidad and Tobago
Through a program combining sports, cultural activities, and vocational training, Project Strong offers basic education to youth who have failed to stay in the structured school system and equips them with employable skills while developing their self-esteem. CGC was the coordinating agency to facilitate this program working with the Project Strong Working Committee and the Organization of Caribbean Administrators of Sport and Physical Education (OCASPE). The program was piloted in St.
…
Kitts and has since grown throughout the Caribbean.